Mika Häkkinen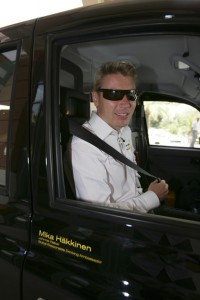 Born in Vantaa in September 1968, Mika first got behind the wheel of a kart at the age of five.
He won several Scandinavian championships before moving to Formula Three.
Then in 1991, Mika was given a chance to drive for Lotus in Formula One.
It took seven years to win a world championship, clinching the title in the Japanese round of the 1998 season, but Mika was still determined to do better – so he did.
After a difficult 1999 season, he secured his second world title.
---