Sebastian Vettel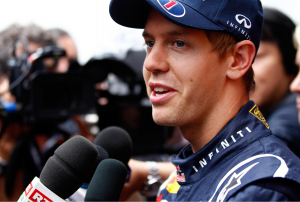 Sebastian Vettel was born in Heppenheim, Germany, in July 1987.
A keen karter from a young age, he progressed quickly, and by 2005 had made his mark on the Formula Three Euroseries.
In 2006, he got his luck break; he became the third driver for BMW Sauber.
After a year and half with Sauber, and a year and a half with Toro Rosso, Red Bull signed Vettel up to replace David Coulthard.
In 2010, his dream came true, as he won the Formula One World Championship in the final race of the season. His win, along with Webber's superb performance, secured Red Bull its first constructor's title.
With rumours that Vettel wouldn't be able to continue his lucky streak in 2011, he became more determined, and apparently more intent on winning than ever, something which was clearly visible as he dominated the 2011 season, with just one or two mistakes to speak of.
As a result, he won his second title at the 2011 Japanese Grand Prix, again securing Red Bull the constructor's title.

---
---
Motoring News