Top 10 Money Making Speed Cameras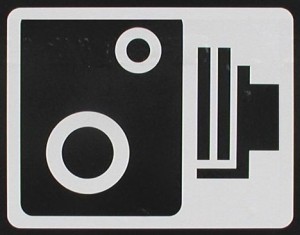 It happens to quite a lot of people: that horrible blinding flash in your rear view mirror, the knowledge that nothing you do can stop that evil envelope landing on your door mat.
So how can you avoid them? Well, if you're speeding everywhere, you can't. But for those of us who genuinely get caught out, it might help to know where the worst cameras – sorry, most 'financially worthy' camera are.
So here's the Top 10:
10. A1, Elkesley, Nottinghamshire
290 per month
Yearly estimated revenue of £208,800
9. A1, Colsterworth, Lincolnshire
305 per month
Yearly estimated revenue of £219,600
8. A40, Lea, West Mercia
322 per month
Yearly estimated revenue of £231,840
7. A21, Tonbridge Bypass
341 per month
Yearly estimated revenue of £245,520
6. A34, Great Barr, West Midlands
375 per month
Yearly estimated revenue of £270,000
5. A116, Hull
421 per month
Yearly estimated revenue of £303,120
4. M60, Junction 25, Manchester
458 per month
Yearly estimated revenue of £329,760
3. A40, Western Avenue, London
499 per month
Yearly estimated revenue of £359,280
2. A3, Portsmouth
537 per month
Yearly estimated revenue of £386,640
1. A1(M), Junctions 3 and 4, Hertfordshire
789 per month
Yearly estimated revenue of £568,080