Stories Published on April 23rd, 2012 | by Seán Ward
0
Ferrari 360 CS Noise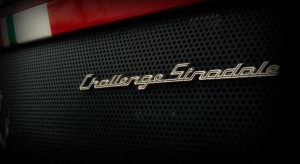 A drag race between a VW Golf and a Ferrari 360 Challenge Stradale can only end well for the man in the Ferrari. And the man in the passenger seat with the camera. And the man in the VW with the window down. And anyone within ten miles.
Quite simply, if you like cars this is one to watch, even if it is a bit old.
In case you needed reminding, the CS has a 3.6 litre V8 engine producing 420 bhp, a weight reduction of 110 kg (seriously improving efficiency…) over the standard car, a 0-60 mph time of 4 seconds, and a top speed on the sunny side of 190 mph.
If you're tight on cash you can opt for the standard 360 which sells from £35k at the moment, but the CS will set you back anything between £80-115k.