Stories Published on March 29th, 2012 | by Seán Ward
0
Ferrari F1 Sounds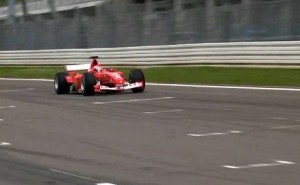 Good old 'jorrie2' of YouTube fame has updated what we believe is one of the best F1 videos, simply because of the noise.
Let's be honest: no matter how good a car looks, if it sounds terrible you'll dislike it, and probably be met with an overwhelming urge to attack it with the branch of a tree.
But there will be no car bashing today; the video was shot at the Nürburgring as part of the 'Corse Clienti', where owners and Ferrari staff drive historic cars, both F1 and road, as well as some of the newer models on track.
At least these owners drive their cars, and don't always keep them tucked up in a garage.