Drives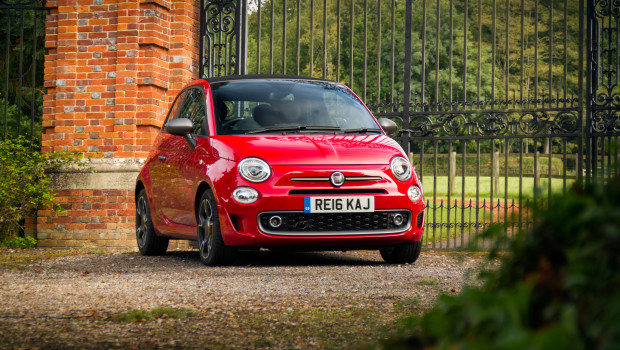 Published on September 21st, 2017 | by Seán Ward
0
Fiat 500C: Time To Celebrate The 500′s 60th Birthday
As you may have noticed, there's been something of a year-long party going on at Fiat's HQ. The reason? 2017 marks 60 years since the first Fiat 500 rolled out of the factory gates in Turin. Considering just how iconic the 500 is, I'm surprised Fiat has managed to limit itself to just one year.
Now while I didn't get an invite to the champagne reception, I thought it would be rude to let this little automotive milestone pass me by, which is why you join my in a Fiat 500C.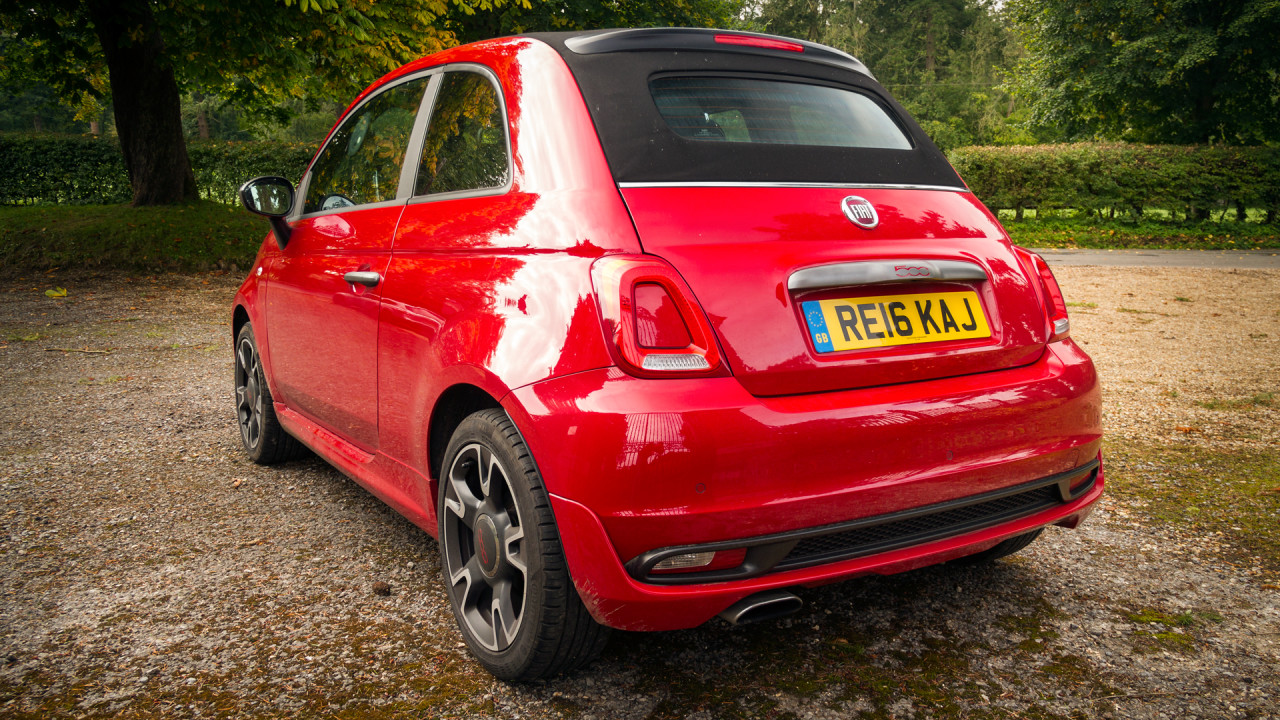 The original 500 sold in huge numbers because it was stylish, simple, and relatively affordable. The new 500 is much the same, but with this particular 500C there's another key similarity, namely, the original 500 launched with a two-cylinder engine and this 500C has a two-pot as well.
The modern 500′s two-cylinder is thankfully very different. It's an 875cc turbocharged engine with 105bhp and 106lb/ft of torque. To put that in perspective, the original motor had just 479cc and 13bhp. How things have changed.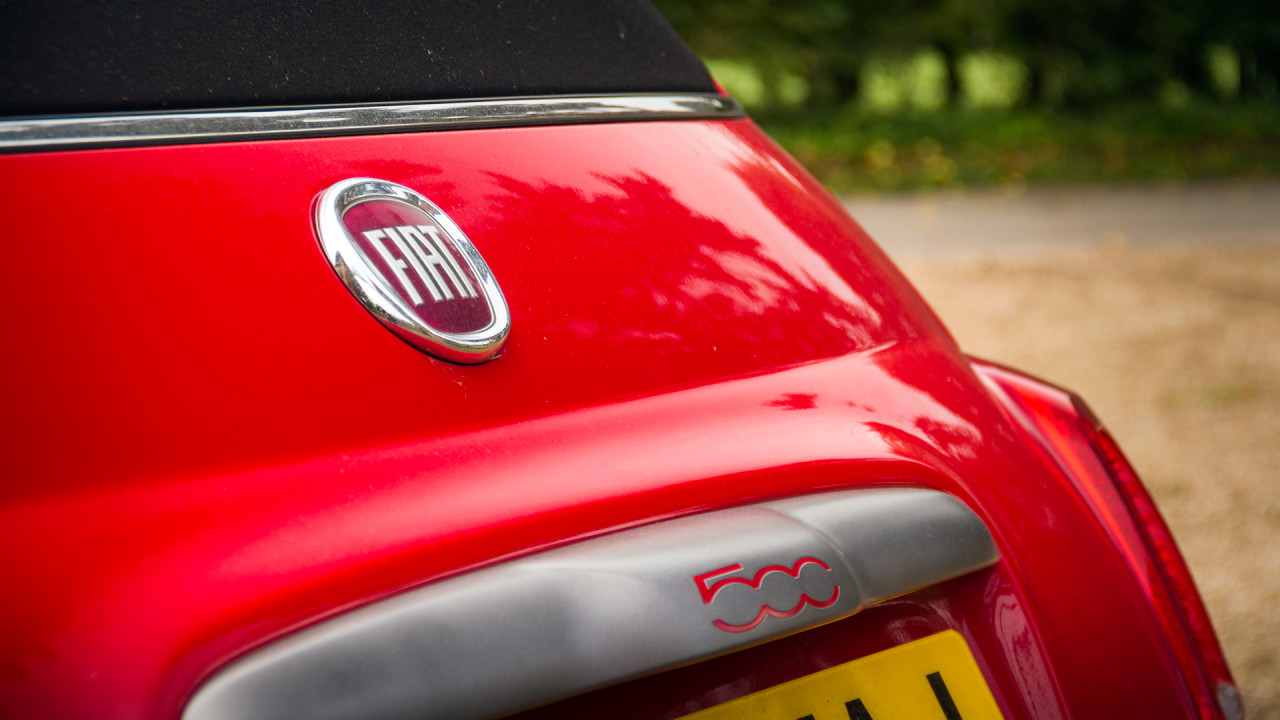 Despite the fact this is 'only' 875CC, this is the most powerful and the fastest standard 500 you can buy: 0-62mph takes exactly 10 seconds and the top speed is a dizzying 117mph.
It's an interesting engine to say the least. Push the throttle and you're greeted with a throaty two-cylinder bark that's unlike anything else I've driven. It's not a particularly nice noise below 3,000rpm, but thrashing it between 3-5,200rpm is hilarious.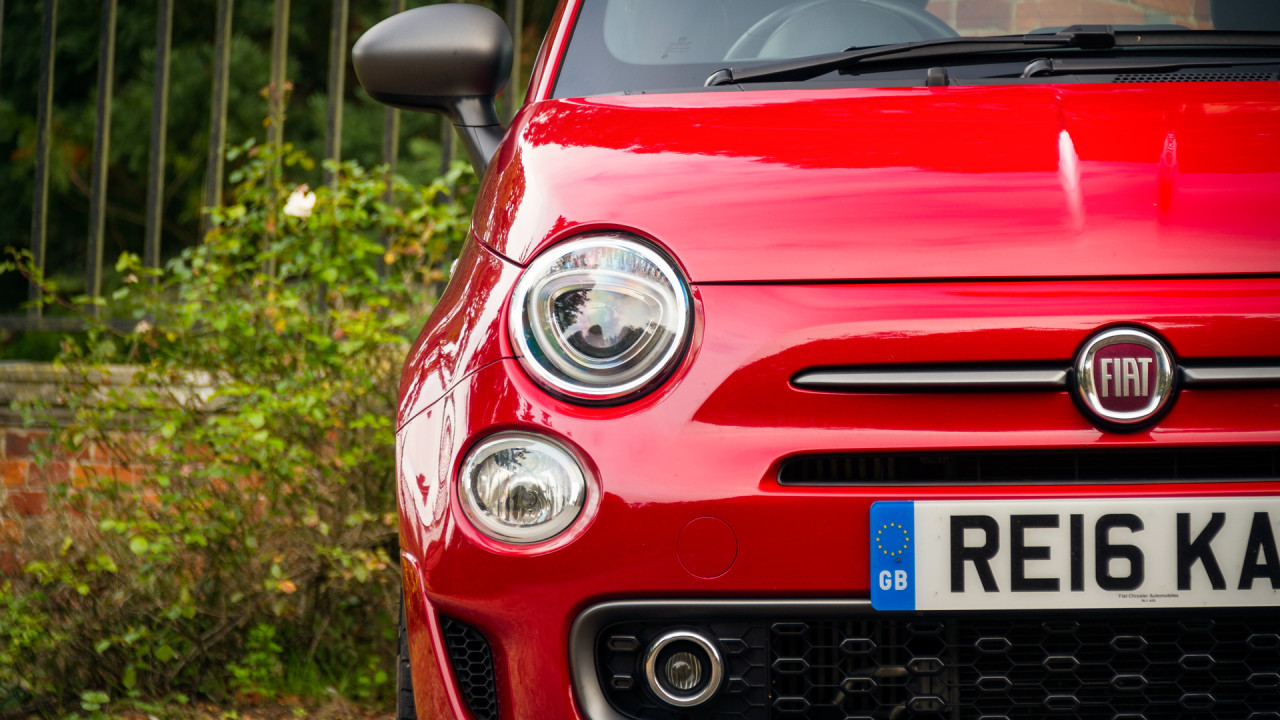 Above 3,000rpm is where you'll need to keep it, though, because any lower than that and you'll struggle to move. The turbo really is the power behind the engine, and off-boost you'll be juddering all over the place. Do you sometimes set off in second gear rather than first? Good luck with that with this engine.
How does it drive? The steering is worryingly light unless you push the Sport button on the dashboard (it makes the engine a little more responsive, too) but pleasingly direct once you do, and the brakes aren't massively powerful but good enough. The ABS cuts in too early, though, flashing the hazard warning lights at the slightest hint of hard braking.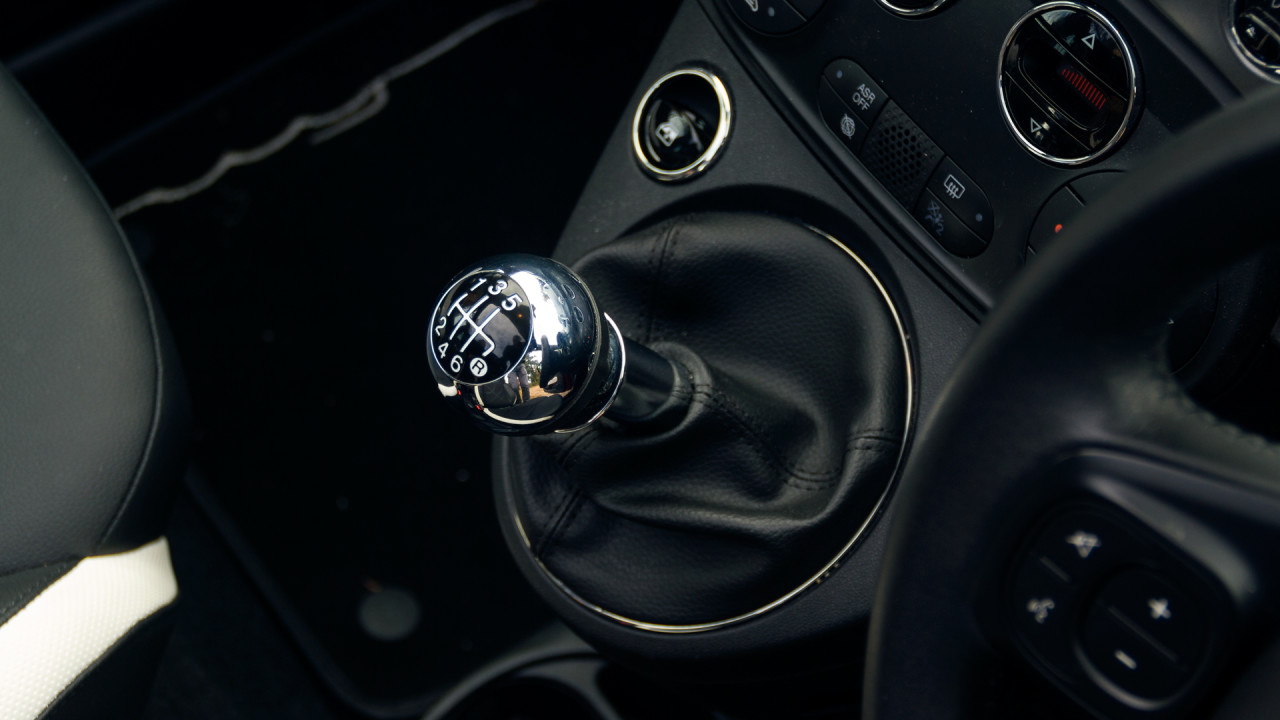 The suspension is soft, but there's enough control and grip and grip to keep you entertained. What's fun is that when the grip does eventually fall away, it's easy to control and not at all scary; it's a characteristic of a lot of small cars that makes them quite entertaining. The transmission is less good, as the clutch is light and the six-speed manual 'box is vague.
And what about that roof? There's always something special about a convertible, not because it makes a car any better to drive but simply because they offer a different view of driving. We're so used to being in a box, with the windows up and a solid lump of metal above our heads, but by pulling the roof back you're exposed to sounds, smells and sights that would normally be missed. While the 500C's roof might get in the way of actually seeing behind you when it's folded all the way down, it's a fun, clever package. I like it.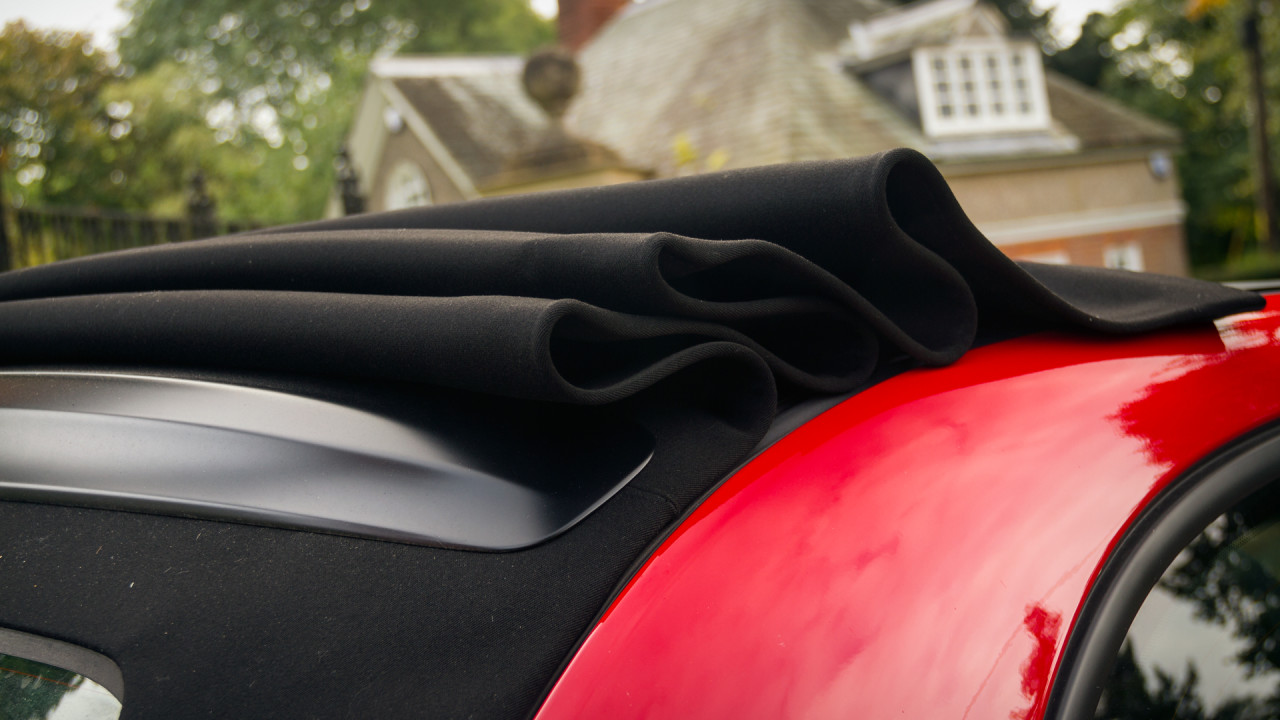 As for the looks, well, it's a Fiat 500. Inside and out its design is brilliant, from the detailed rear lights and the red brake callipers, to the quirky dash and fun seats.
The only let down is the quality of some of the materials. Take the indicator stalks, for example, that are so frustrating at times, half-clicking on or cancelling at the slightest change of direction, hand signals or flags would have been more useful.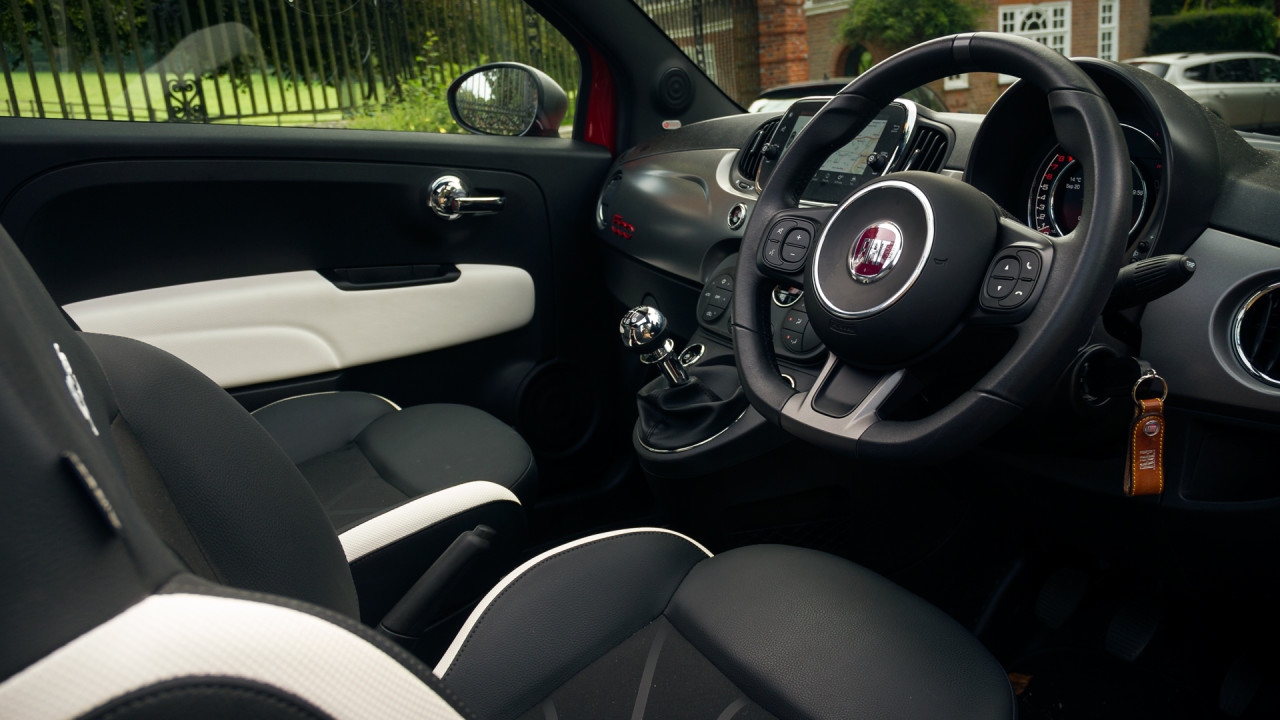 The Fiat 500 isn't perfect, but I don't think that really matters. It's one of the few cars on sale where people will buy it regardless of what folk like me say simply because it has followed in the footsteps of its ancestor: it is an icon.
Now if you'll excuse me, I'm going to pop open a bottle of champagne, put on a party hat, and imagine what the Fiat 500 of 2077 will look like…