Stories Published on February 10th, 2011 | by Seán Ward
1
GM Worker in Industrial Espionage Case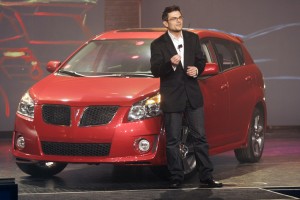 A former General Motors worker has become part of an industrial espionage case.
Mrs. Shanshan Du and her husband, Mr. Yu Qin, have been accused by a federal jury in Detroit that they photocopied thousands of GM documents relating to hybrid technology.
Prosecutors allege that after acquiring the documents, they attempted to pass them on to a Chinese company, but destroyed the documents before the trial began.
The duo appeared in court yesterday but an outcome has yet to be reached.
Published on 23rd July 2010 at www.motoringpress.wordpress.com.