Technology Published on May 13th, 2012 | by Seán Ward
0
Google's Self-Driving Cars Allowed in Nevada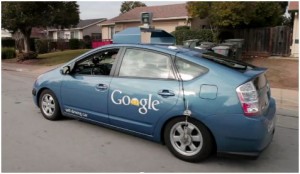 After campaigning to the State of Nevada for a bill to be passed that would allow more electric vehicles to be tested and driven autonomously, Google has been given the go-ahead for further development and more freedom when it comes to taking their cars on the public roads.
However, the changes in the law still require two people to be in the car, and the one behind the steering wheel must have a driving licence.
Google announced the autonomous car project in 2010, and said in 2011 that 100,000 miles of top secret testing had been carried out on Californian roads, including the very busy Highway 1, and that more than 1000 of these miles were carried out completely autonomously.
Google has also said that as well as campaigning for further development and legislation of self-driven vehicles it has campaigned for a change to legislation that would allow the person behind the wheel to use a mobile phone or even eat lunch – almost anything that is currently perceived as dangerous, except things that could impair driving ability should the vehicle need to be taken over by the driver, like drugs or alcohol.
Anthony Levandowski, Google's autonomous car project manager, said at the SAE World Congress in Detroit that a Google autonomous car for sale could be announced within the next year.