Stories Published on February 10th, 2011 | by Seán Ward
0
GTC Titan Releases Nissan GTR Power Pack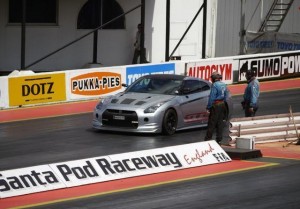 GTC Titan has just released a new power pack, the 750R, for the Nissan GTR.
The power pack is said to have upped the power on the GTR to 735 bhp, as well as 750 ft-lbs of torque.
The extra power comes from larger turbos and a re-worked engine system, including the car's ECU.
Not a lot more information is available at the moment, however the updated car has been filmed at Santa Pod Drag Run in Northamptonshire, England.
Published on 9th July 2010 at www.motoringpress.wordpress.com.
.
.
[slideshow]
[portfolio_slideshow]