Stories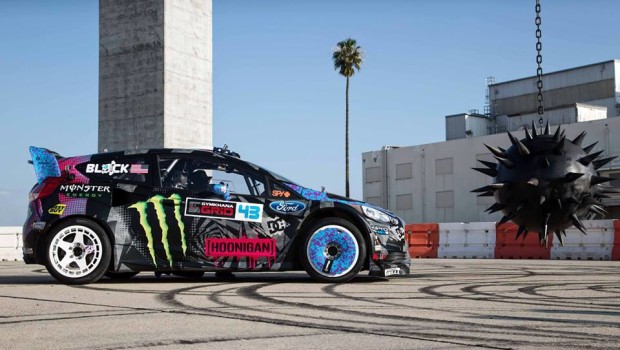 Published on November 11th, 2013 | by Seán Ward
0
Gymkhana 6 Is Here
Breaking his usual cycle of one new Gymkhana video every year, it's taken 16 months for number 6 to arrive, but don't worry: Ken Block is back – Gymkhana 6 has finally arrived.
So what's so special about his latest release? Well apart from his Ford Fiesta with 650 bhp and 650 lb/ft of torque, capable of 0-60 mph in 1.8 seconds, with wheels specially designed to cast shapely smoke trails, there are punch bags for Ken to hit on his little course, and a few JCBs, Segways, and Lamborghini police cars to avoid.
Top work, Mr. Block.
Photo Credit: Hoonigan.