Stories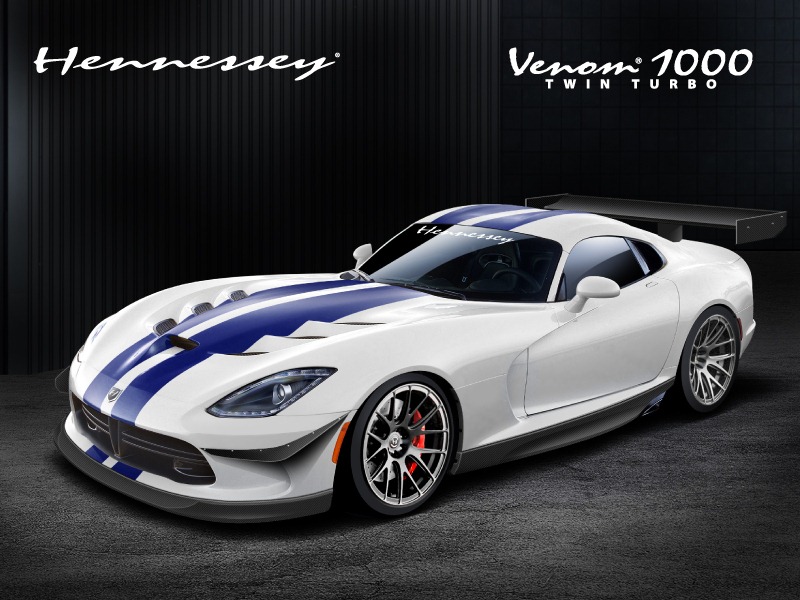 Published on October 5th, 2012 | by James Allen
0
Hennessey announces 1,000hp+ turbo package for SRT Viper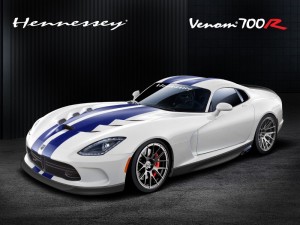 The SRT Viper hasn't even gone on sale to the general public yet, but that hasn't stopped the acclaimed Texas-based tuning firm Hennessey from thoroughly modifying the Chrysler Group's flagship product.
Anyone familiar with Hennessey's previous work will know that the upgrades it offers mostly involve more power. And, with the two packs that have been announced, it's still business as usual.
For instance, even the entry-level version – dubbed by its makers as the 'Venom 700R' – comes with a power boost to 725bhp and 695lb/ft of torque which, Hennessey claims, allows a 0-60mph time of 3.1 seconds and a top speed of 218mph.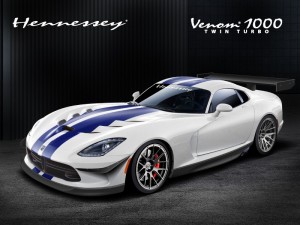 To put that in perspective, the regular 631bhp/600lb/ft SRT Viper hits 60mph from a standstill in 3.4 seconds and can "only" reach a claimed top speed of 206mph.
If the 700R doesn't offer the go you want, though, then there's always the 'Venom 1000 Twin Turbo' upgrade, which uses forced induction to turn the wick up to a staggering 1,120hp and 1,092lb/ft of torque.
With such tyre shredding power, Hennessey reckons it's amazingly fast – whilst no top speed claims have been announced, it's said that the Venom Twin Turbo will hit 60mph in just 2.7 seconds, and complete the quarter-mile sprint in 9.6 seconds.
Hennessey hasn't revealed any prices for the duo of 'Venom' upgrades for the SRT Viper, but we can expect that they'll be pretty expensive when they're eventually made available to the tuning firm's power-hungry clients.
[portfolio_slideshow]