Stories Published on April 25th, 2012 | by Seán Ward
0
Hennessey Venom GT in Forza 4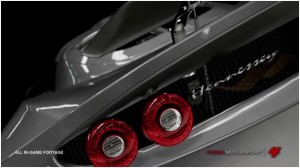 The Hennessey Venom GT will feature in Forza 4's 'May Top Gear Pack', the first time Hennessey has featured the Venom in any game.
The car looks good in the flesh, and if anything it looks even more impressive in the virtual world.
Available from the 1st May nine other cars will be available, including the 1977 AMC Pacer X, 2011 Ford Transit SuperSportVan, 1965 Austin-Healey 3000 MkIII, 2012 Jeep Wrangler Rubicon, 1966 Lotus Cortina, 1992 Mitsubishi Galant VR-4, 2012 Smart ForTwo, 1990 Subaru Legacy RS, and the 2012 Chrysler 300 SRT8.