Stories Published on January 5th, 2012 | by Seán Ward
0
Hidden £100 Breakdown Charge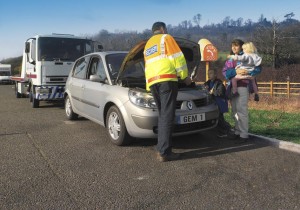 Research carried out by the Environmental Transport Association has revealed that nearly a million motorists are faced with an extra breakdown charge of over £100.
The charge is incurred when motorists are not covered by a home rescue service, something which 40% of motorists with breakdown cover actually need.
Normally, home rescue costs around £23, but without cover the callout charge of £100 is joined by a pound-per-mile towing fee to the nearest garage.
Andrew Davis, the ETA's director, said "Many look to save money in the New Year, but it is when most breakdowns occur, so doing without home rescue can be a false economy.
"Suffering a breakdown at home is less traumatic an experience than on a motorway, but it will be far more expensive if you do not have adequate cover."
In the UK, 28% of motorists buy breakdown cover directly, rather than being covered through a bank account, manufacturer, car dealer, but the ETA recommends that whatever cover you buy, home rescue should be one of your top priorities.