Stories Published on June 18th, 2011 | by Seán Ward
0
Hitler turns into Jason Plato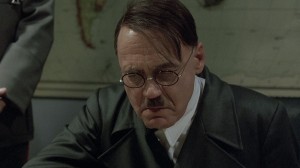 Yes, you did read that correctly: one of the most infamous dictators in modern world history, Adolf Hitler, turned into current British Touring Car Champion Jason Plato.
In the latest viral video that featured footage from the film Downfall, depicting the final weeks of Hitler's life in his Berlin bunker, Adolf-Plato became enraged at the prospect of not winning every race because of the pace of some of the other turbo-charged cars.
Saying things like "Can we just ask Alan Gow to turn their power down?", and "Don't you know who I am? I am a presenter on the second best motoring programme on TV!", this video should make any motorsport fan chuckle.