Stories Published on April 27th, 2011 | by Seán Ward
1
Homer Simpson the New Voice of TomTom's iPhone App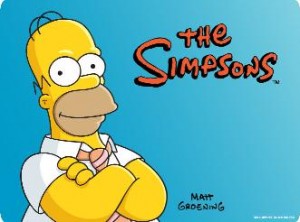 TomTom has added the voice of Homer Simpson to the popular navigation app for the iPhone.
Created in conjunction with 20th Century Fox and Locutio Voice Technologies, the famous voice will now guide you on your journey.
The voice has been added after fans of the TomTom sat nav unit asked for the Simpson voice to be added to the iPhone app.
Homer will come at a cost of £3.49 on the TomTom sat nav app and will provide you with amusing and friendly phrases like "Make a U-turn. Ha ha, you've goofed. D'Oh!".
Alain Pakiry, Senior Vice President for Marketing at TomTom, said that "Homer Simpson is one of the most familiar and fondly recognised cartoon characters on the planet. So to have Homer become uniquely available for our TomTom App for iPhone is really thrilling for us.
"Homer's skills will help keep drivers and fans entertained in a light hearted and familiar way. It's exciting to have him on board!''
[portfolio_slideshow]