Stories Published on February 12th, 2011 | by Seán Ward
1
Honda Civic Type R Gets the Axe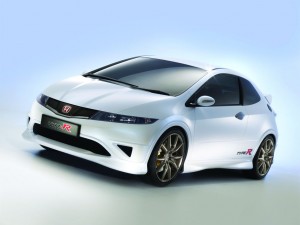 The stylish and futuristic looking hot hatch from Honda is to be axed in the UK by October because of European emission regulations.
Rather than make the changes that would allow the Type R, with its 2.0 litre VTEC engine, to remain in UK price lists, Honda have decided to simply drop the car.
The Type R is currently manufactured in Swindon where 12,000 Rs have been produced. But despite the end to the Type R in Europe, they will still be produced in Swindon for Australia and South Africa.
Sales of the Civic Type R will carry on in the UK until December and the firm is offering £2230 off a Civic Type R GT model as part of a run-out offer.
Click here to read about the new Honda Civic Type R Mugen 2.2.
Published on 11th August 2010 at www.motoringpress.wordpress.com.
.
.
[portfolio_slideshow]