Stories Published on January 25th, 2012 | by Seán Ward
0
Honda Sells 800,000 Hybrids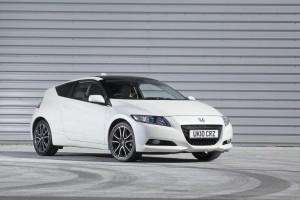 Honda has reached an historic milestone, announcing today that it has sold 800,000 hybrid cars.
The first hybrid ever sold was the first generation Honda Insight, built in 1999, with the newest hybrids being the CR-Z, Jazz Hybrid and Insight.
The original Insight was the first hybrid car ever to go into production, and managed 85 mpg on the combined cycle.
22,000 Honda hybrids have been sold in the UK since 2002, with Honda now building 7 hybrid models which are sold across 50 countries.
In 2011, Honda saw the sale of 200,000 hybrids worldwide.
[portfolio_slideshow]