Stories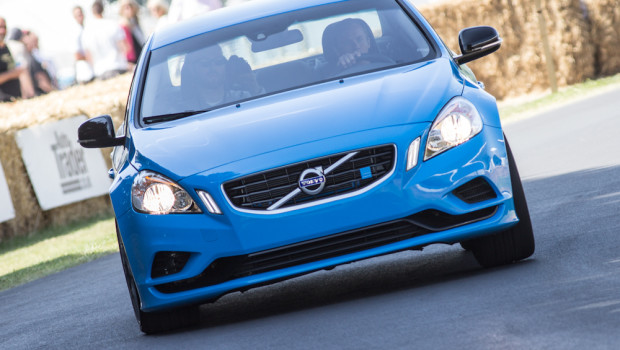 Published on November 11th, 2013 | by Seán Ward
0
How to Build a Polestar S60
Remember the five S60 Polestar concepts built last year? Of course you do, and the odds are you can remember the price, as well: £200,000. And you can't buy them anyway, as Volvo will be holding on to those for promotional activities for the foreseeable future.
Volvo did make 100 production versions of the S60 Polestar, but all of them went to Australia (as a Volvo spokesman explained, "Australia have a long history in high performance cars so [it] made sense to trial the project there"), and, perhaps more importantly, they weren't up to the Concept's specification, with 'just' 350bhp, 369lb/ft of torque, and a six-speed automatic gearbox.
So what do you do wake up one morning and want the full-fat Polestar S60 experience?
The process is incredibly simple: you phone Polestar.
Polestar will buy a donor car from Volvo Cars for you, before sourcing all the necessary parts to build your own S60 Polestar with the trimmings of the five original concepts, including a six-speed manual gearbox, Öhlin adjustable shock absorbers, a 30mm lower chassis, a wider track (20mm at the front, 40mm at the rear), a modified steering system, 380 mm Brembo front brakes, 302mm Volvo rear brakes, a wider body, and a new Alcantara and leather Polestar interior.
More to the point, you get the power and torque figures of the concept thanks to a freer breathing inline-six engine, a new Garret turbo, and a new exhaust system.
Performance would be identical to the concept cars as well: 0-60 in 3.9 seconds, and a top speed, Volvo claims, of "more than 300kph" (186mph).
The price for all this is, depending on the exchange rate, would be around £200k.
And what if you wanted a 400bhp C30 Polestar, like the concept that was shown in 2010? Or even a Polestar version of another Volvo model? Well, according to someone at Volvo, it "would have to be discussed on an individual basis between Polestar and the customer." So it seems there's no harm in asking…
There we have it. You can't buy one of the concepts, but you can phone Polestar and tell them to build you one.
But the burning question is still "will the S60 Polestar Concept be put into full production"?
"At the present time, Volvo is concentrating on its new engine architecture being launched, maximum of 4 cylinder/2.0 litre. Australia was used as a test bed for possible future 'fast' Volvos.
"There are currently no plans to introduce the Concept Car as a production car… But never say never…"
Photo Credit: Tom Shaxson.