Stories Published on January 31st, 2012 | by Seán Ward
0
Hype Increases around Lambo SUV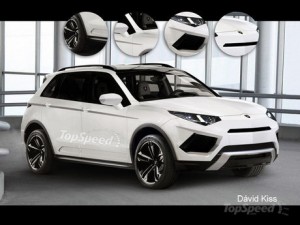 A very distinct hype is growing this week as more and more automotive uthorities are pointing toward the idea that there may be a Lamborghini SUV revealed this year, possible at the New York Auto Show in April.
Speculation has grown since Italian magazine Quattroruote published a piece saying that an SUV will be built based on the current Cayenne platform, with a detuned Gallardo based V10 slotted under the bonnet.
It would take styling hints from the Aventador, feature a similar, if not more front-biased, four wheel drive system, as well as a classic Lamborghini interior with the all important fighter jet interior looks and starter button.
It's not the first time, however, that an SUV would have been badged with a raging bull; In 1977, testing for an off roader, named in development as the 'Cheetah', began, surrounded by a similar hype as the one found this week.
Six years later in 1986, production of the rather more catchily named LM002 began, with a total of 328 cars produced before the line ended in 1993.
The best image so far has come from TopSpeed, showing a much more familiar, and recent, face to SUV drawings done a couple of years ago.
With any luck, if one is built, it won't be long until we see the SUV SV.
[portfolio_slideshow]