Stories Published on February 3rd, 2011 | by Seán Ward
0
Is Road Pricing Inevitable?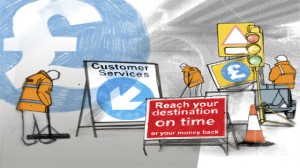 In a recent RAC Foundation report, its head, Professor Stephen Glaister, said that road pricing is 'inevitable' and that a "pay-as-you-go" system could be the only answer to Britain's ever-increasing road congestion problem.
Professor Glaister's report also shows a number of issues facing road users, including a predicted 33% increase in traffic levels by 2025 and a decrease in road standards due to reduced spending of infrastructure because of government financial restraints.
Another report for the RAC Foundation by Ipsos MORI showed that 58%  of drivers agreed that a pay-per-mile system would certainly make them think about how often and how far the drive.
The report also said that if a road credit system were to be introduced, a number of other strategies would have to be introduced, such as a road credit governing body, more reliable and predictable journey times, a cut in fuel duty and road tax, and compensation for delays.
Finally, the Professor said that "Less than 1% of those opposed to a pay-as-you-go believe that it is an invasion of privacy…but when the details are explained and they realise the benefits, and the opposition and resentment to the scheme disappears"
Published on July 5th 2010 at www.motoringpress.wordpress.com.