Drives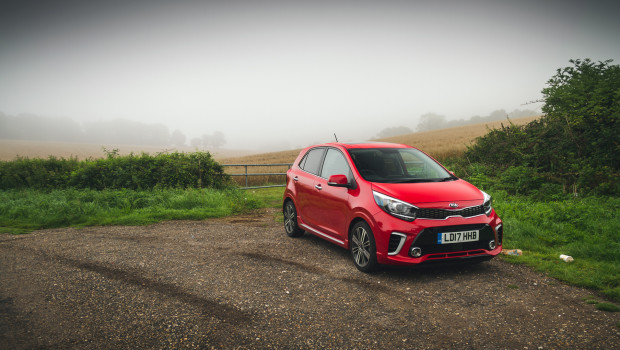 Published on August 31st, 2017 | by Seán Ward
1
Is The New Kia Picanto Is One Of The Best Small Cars On Sale?
This is the all new Kia Picanto, and before you click away, desperately searching for something that isn't a review of a small Korean hatchback, I'd like to let you in on a little secret: the new Picanto is one of the best small cars on sale today.
It may look fairly similar to the outgoing model, particularly from behind, but underneath it's an all new car. The dimensions are almost the same – it's just the roof that's come down by 7mm – but the wheelbase has grown by 15mm, meaning the wheels sit that little bit closer to the car's corners. Not only that but Kia has used twice the amount of high tensile steel in the car's construction to make it more than 30% stiffer.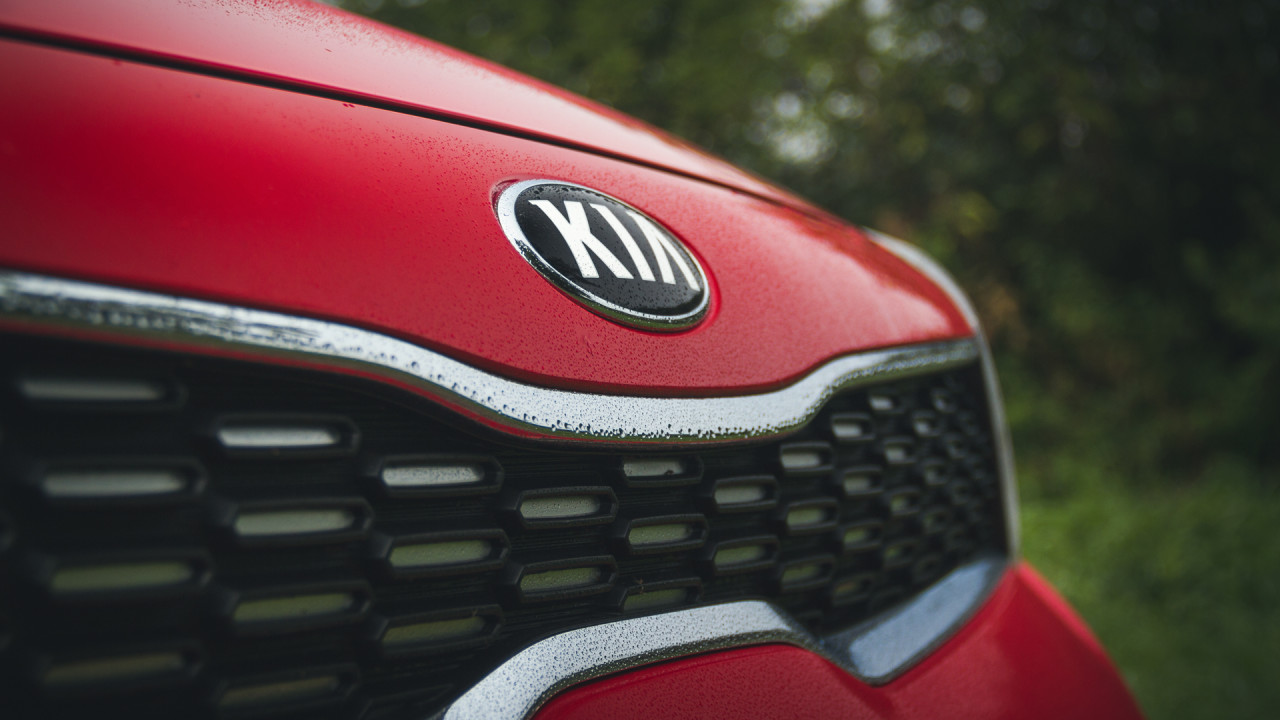 Why does all of that matter? Put simply, the stronger the platform the less there is to compensate for. If I asked you to read a newspaper in a storm you might be able to read a few words before Page 35 flew out of your hand and wrapped itself around your face. Without having to deal with, and therefore try to compensate for, the wind, however, you'd be able to focus clearly on the task of reading.
That's exactly what Kia have done here: they've calmed the storm. It's a slightly left-of-field simile, but one that hopefully makes sense.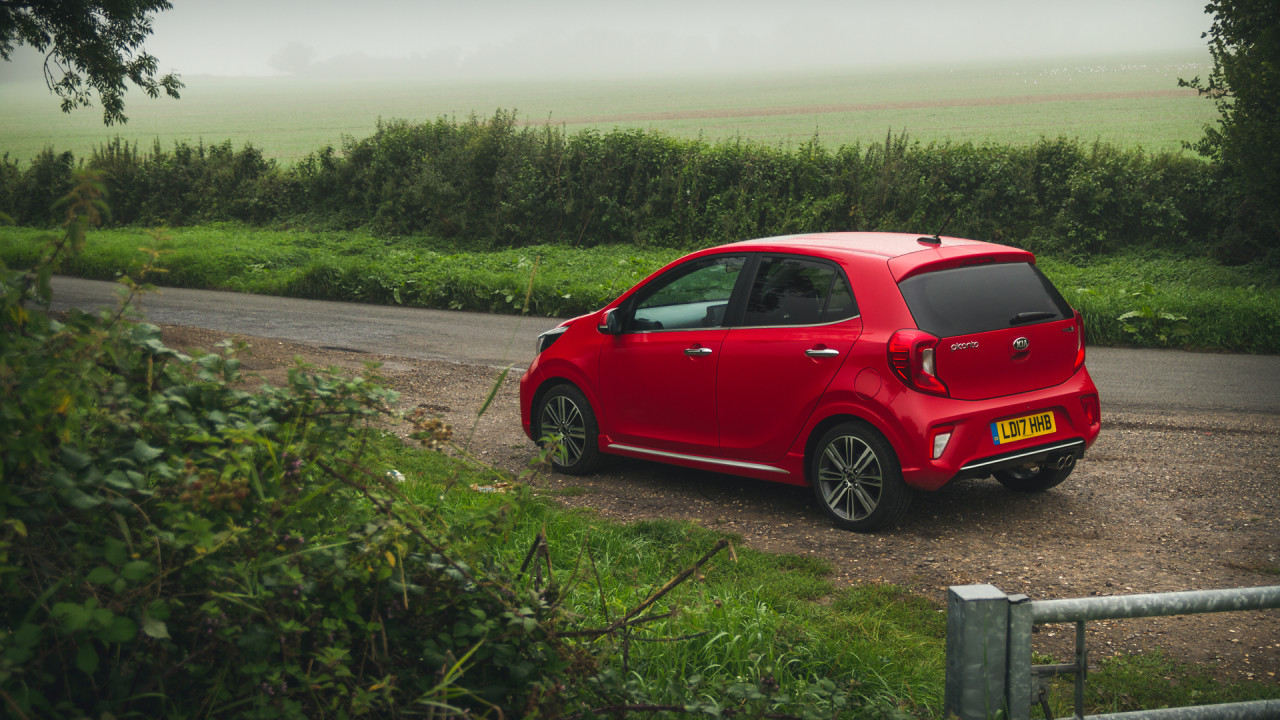 So what's it like to drive? I got my first taste of the new Picanto in Italy in April, and I rather liked it. It drove well, had a good gearbox and all in all it felt like a very comprehensive refresh, but the roads we were provided with to sample the new Kia were predictably too smooth to get an idea of what the car would be like in the UK. So here we are, four months later, with a Picanto in the UK.
More precisely, this is the exact Kia Picanto I had to myself on day two of the launch, a GT Line S model with the 1.25 litre, naturally aspirated four-cylinder engine, and a car that never featured in either my written or video review. It felt good to be reunited. (You'll have to forgive the photo of the car in Italy from my iPhone.)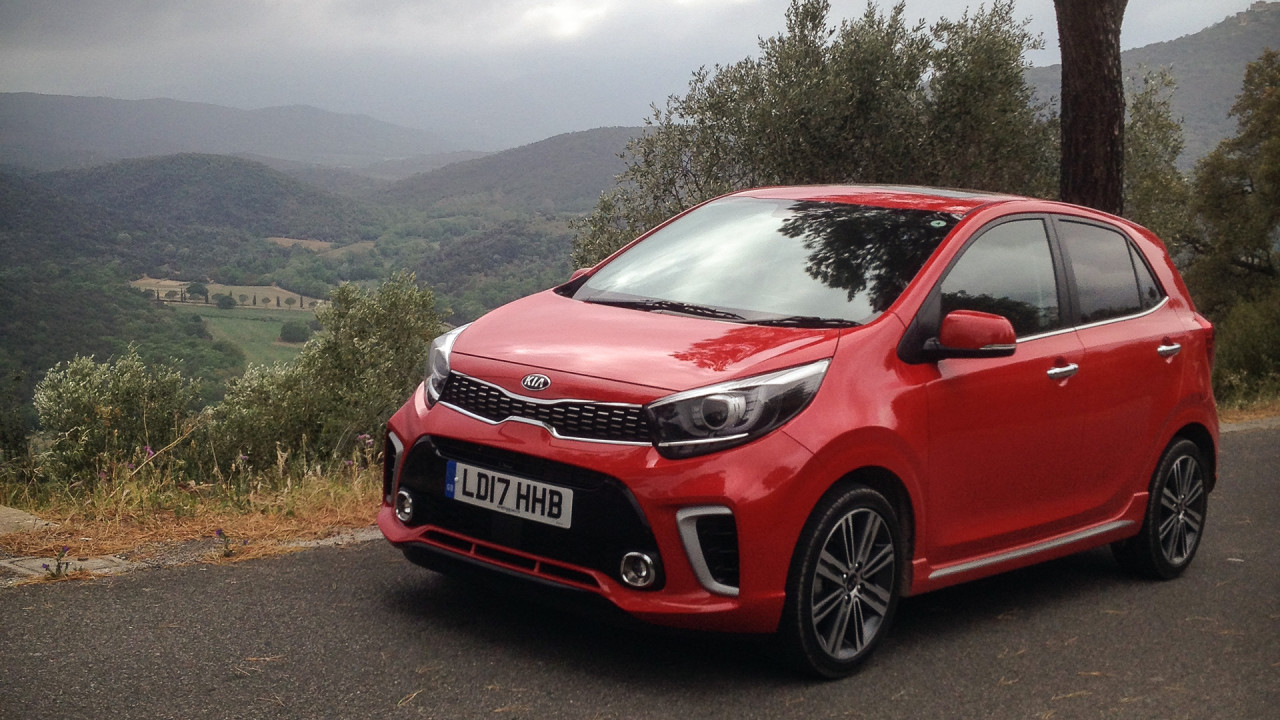 There isn't a lot of power or torque, 83bhp and 89lb/ft to be precise, but it's a very smooth engine. 0-60mph takes 11.6 seconds, the top speed is 107mph, and you should be able to squeeze out 61mpg. It feels like a perfect engine for this car, with enough power to keep you entertained and an immediacy that's lost with three-cylinder turbos. That said, it will be really good to try the turbo three-cylinder that Kia will introduce in a few months time, an engine that'll be up to the heady heights of 100bhp.
The suspension is really good. It can get a little unsettled over bumps on the motorway, for example, and it rolls a little as most small cars do, but brake hard or lift off the throttle and you'll feel the back end go slightly light. It's not a Peugeot 205 GTI, but it's much more nimble and fun to drive than most would probably expect.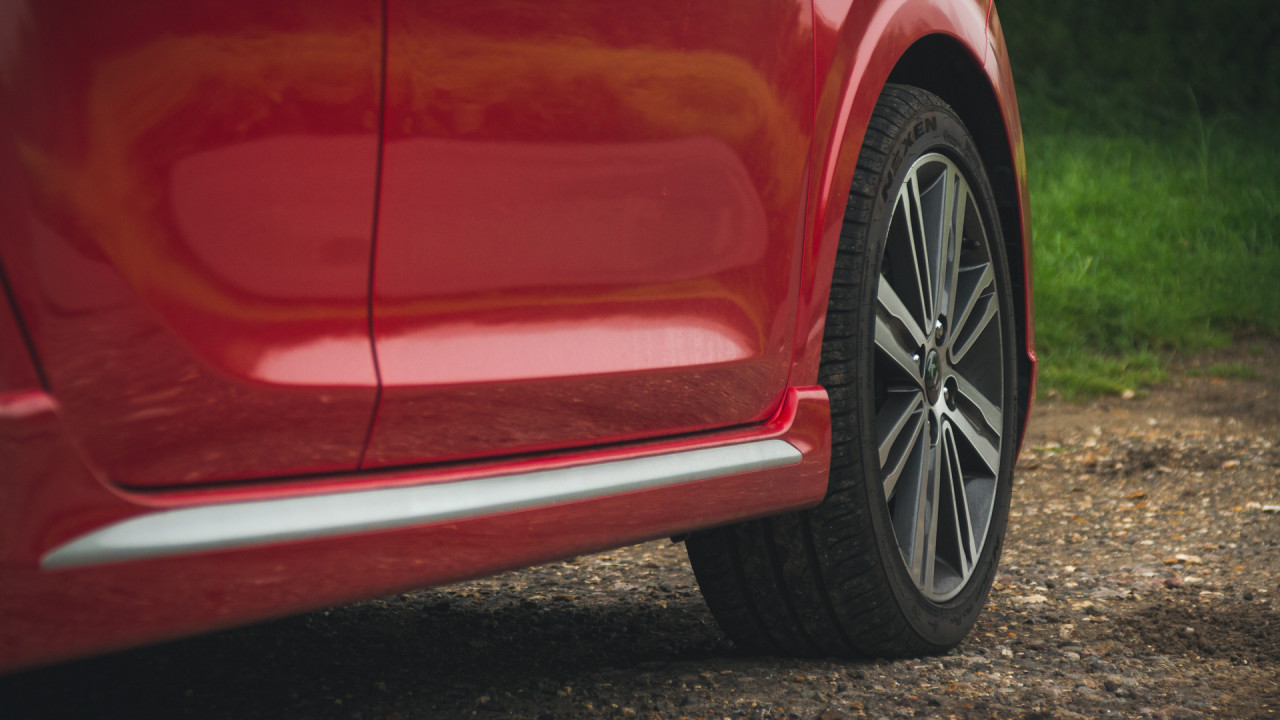 There's a decent amount of grip, too, and when the front tyres do slip there's nothing scary about it in the slightest. The steering is really nicely judged and quite quick, and because it weighs not much more than 900kg you're always chasing the throttle, trying to keep up the momentum. It's very easy to drive quite quickly.
The brakes are small, but disks at both the front and the rear mean it stops very well. The brake pedal feels goo, too.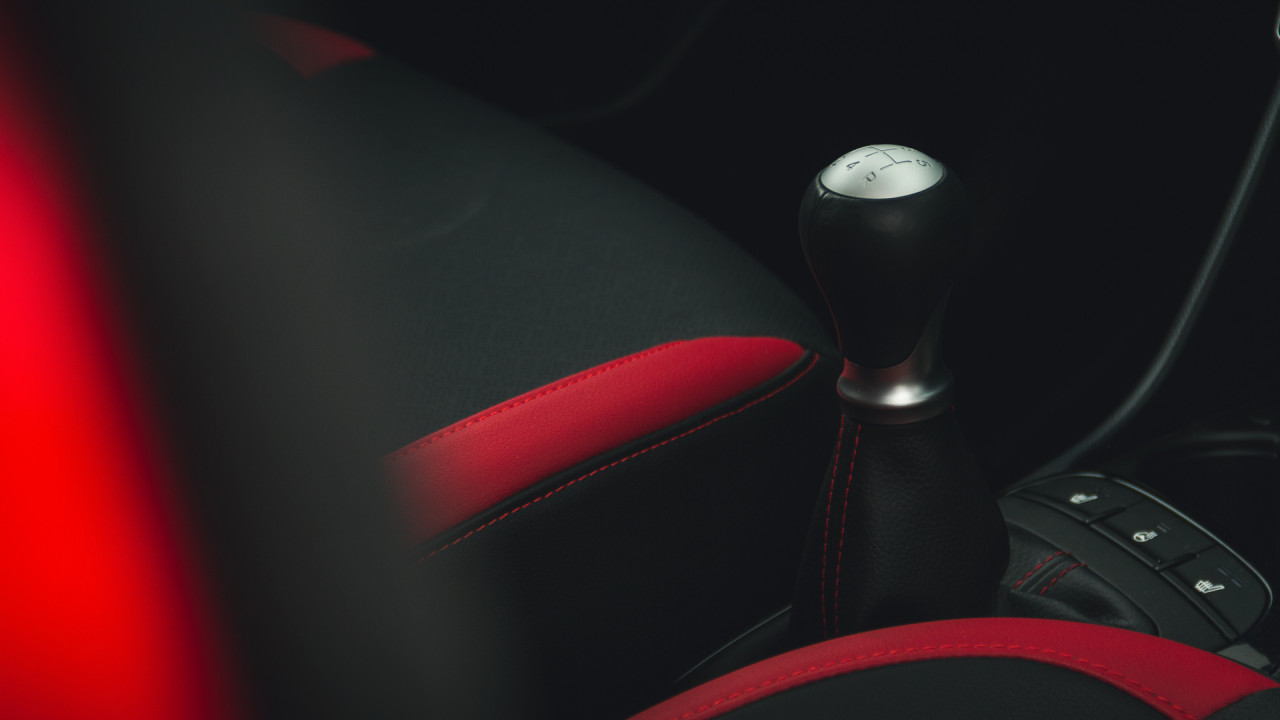 But the best bit about the way it drives is the five-speed manual gearbox. It is one of the best gearboxes in any small car on sale today; you can feel every gear, and the gear lever is swift and precise.
Looks? A glance at the rear lights and you'd be forgiven for thinking this is a facelift rather than an all new model, but it is a very good looking little car nonetheless. It's aggressive, too, particularly in this GT Line S trim with a sportier looking bumper, tinted windows, allow wheels and a twin-exhaust. I like it.
As this is a GT Line S the interior is graced with heated leather seats, satellite navigation and metal pedals, so it's probably more than most buyers will go for, but anyone downsizing from a bigger, more expensive car wouldn't be wanting for much at all. It's comfortable, reasonably quiet, and well equipped.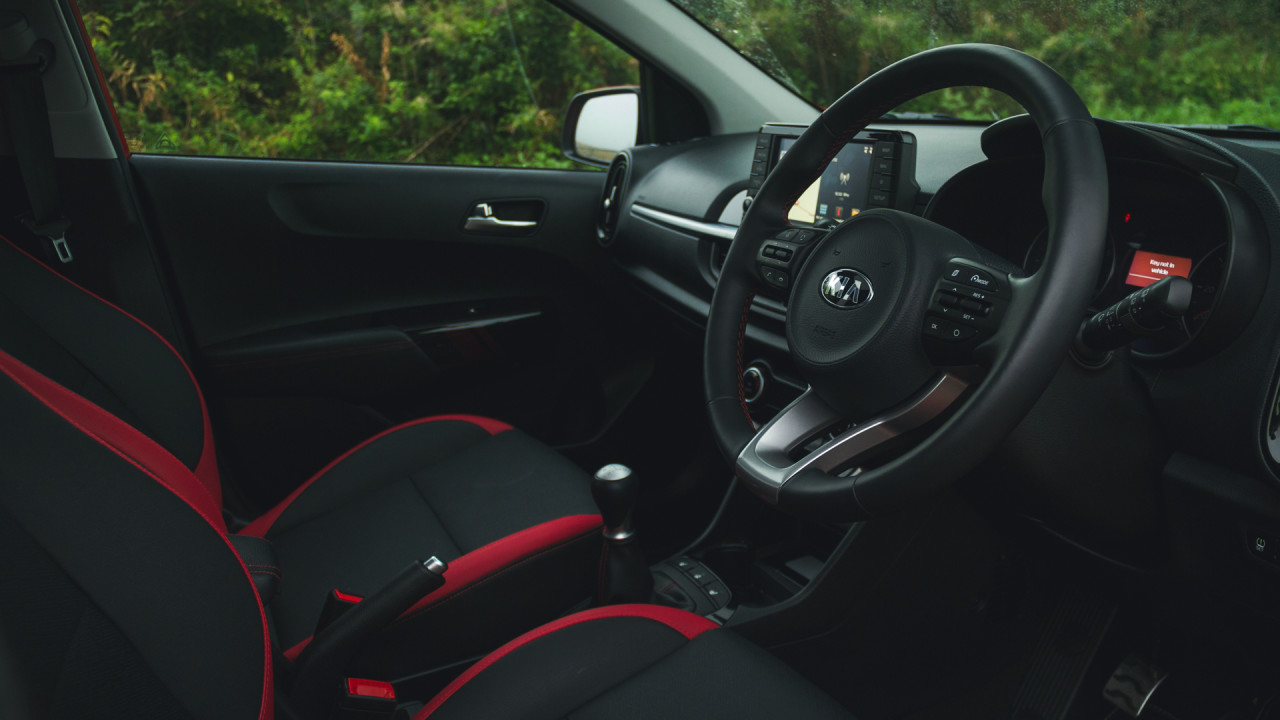 To put it simply, the new Kia Picanto is one of my favourite small cars on sale, and I've found myself with a strange urge to buy one.
There are some exciting things on the horizon for the little Picanto, too. Kia have said that their 118bhp 3-cylinder turbo can fit perfectly into the Picanto's engine bay, something that would allow them to create a Picanto GT. It already drives brilliantly, so more power (almost twice as much as the basic model) and a few tweaks to the suspension, brakes, steering etc. would create something brilliant. Let's keep our fingers crossed.