Stories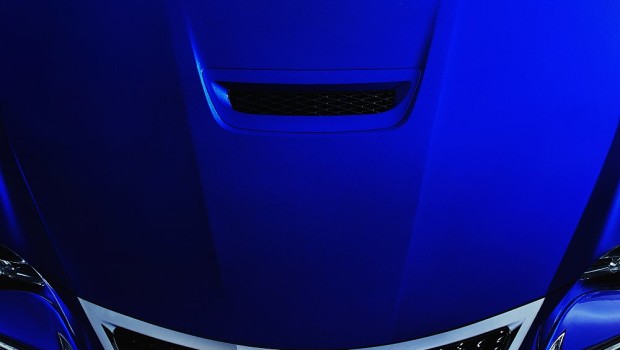 Published on December 19th, 2013 | by Seán Ward
0
Is this the new Lexus IS-F?
Lexus has released a teaser image of what it says is a "new Lexus 'F' model" which will be "breaking cover in January…" at the 2014 North American International Auto Show in Detroit.
An image that makes a difference to the normal teaser (i.e. isn't just headlights in the dark), it appears to show Lexus IS headlights and an understated but equally ridiculous Lexus bonnet vent.
Could it be the new IS-F? With the previous generation IS (the XE20), the IS-F was first revealed roughly a year after the standard IS was launched in Europe.
Surprise, surprise, it's now been about a year since the current IS (the XE30) was launched.
In a press release, Lexus has said that the new car has been "engineered from scratch," and that it "promises to deliver performance synonymous with Lexus's heritage of F-designated performance models."
Supposed teaser shots of a new IS-F from Automobile Magazine show a coupe in camouflage with the bonnet scoop shown in Lexus' official teaser, so whether or not the new car will be called the IS-F or will in fact be a development of the RC Coupe shown in Tokyo earlier this year remains to be seen.
Keep an eye on Lexus in the New Year.
UPDATE: Another image has been released, this time from Toyota UK's blog.