Drives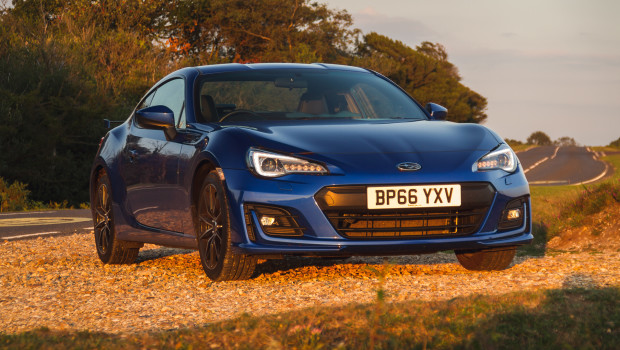 Published on July 28th, 2017 | by Seán Ward
0
It's Impossible To Dislike The Subaru BRZ If You Love Driving
Over the last six months I've spent three solid weeks in Subaru BRZs. For some, the BRZ's engine doesn't sound good enough, it doesn't have enough power, and it isn't as quick as it should be, and I'm sure if you went for a short drive in a BRZ you'd probably come away with a similar opinion. However, spend any length of time in the BRZ and you'll soon realise that the BRZ experience as a whole is something rather brilliant.
Having spent so much time in the BRZ there are already two reviews for you to read, one from when we took a 2016 BRZ to Wales for the day and the other of the new 2017 BRZ automatic. This time, with the new 2017 BRZ manual, I thought it would be more interesting simply to explain why it's impossible to dislike the BRZ if you love driving.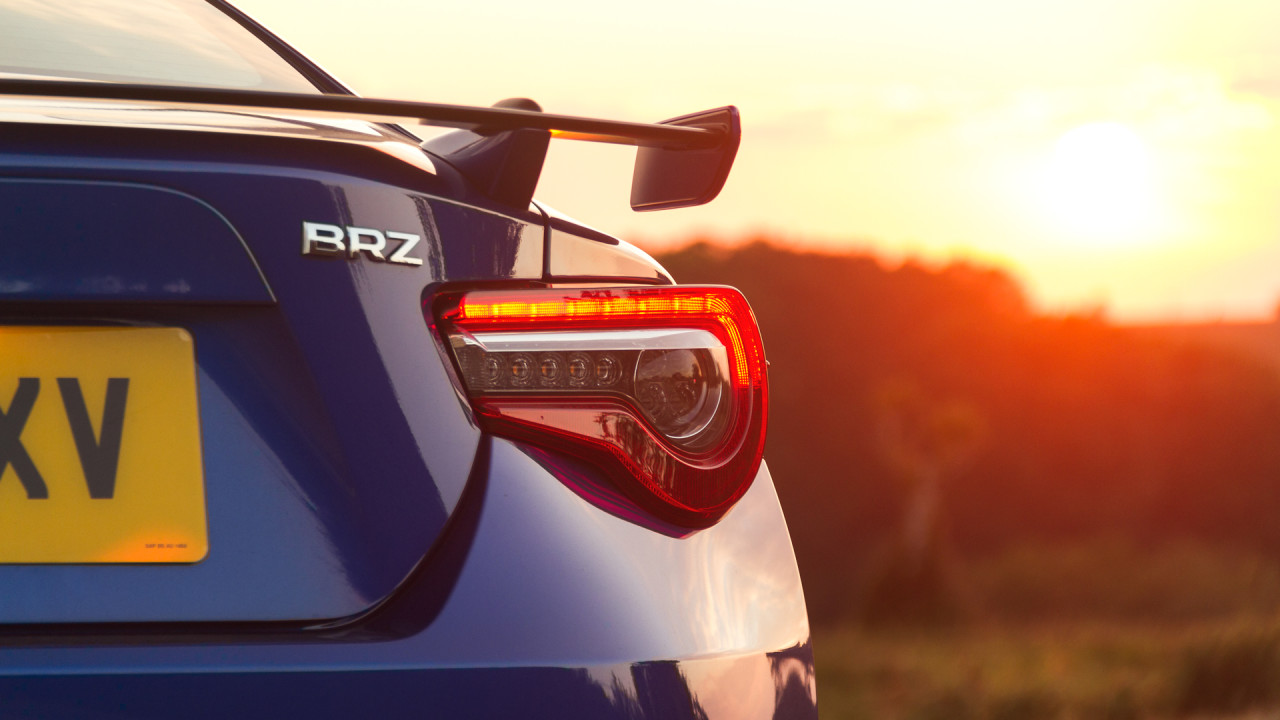 Firstly, the BRZ is rear-wheel drive. Many cars are front-wheel drive, all-wheel drive or four-wheel drive, but most of us would probably agree that RWD is the way to go when you really want to have fun. There's no denying you can have huge fun in a FWD hot hatch, but there's just something about RWD that makes it that little bit more enjoyable.
The problem is that while some cars might be RWD on paper they do not display the qualities of RWD that we all look for; if a RWD car hasn't been built with enjoyment in mind or the electronics are too keen to shut down any chance of actually sampling the RWD balance, you might not know you're driving a RWD car at all, let alone have any fun.
The BRZ is different because "RWD" and "fun" are at the centre of the driving experience and totally interwoven. If you wanted to demonstrate what RWD felt like to someone who'd never driven a RWD car before, you'd put them in the driver's seat of a BRZ.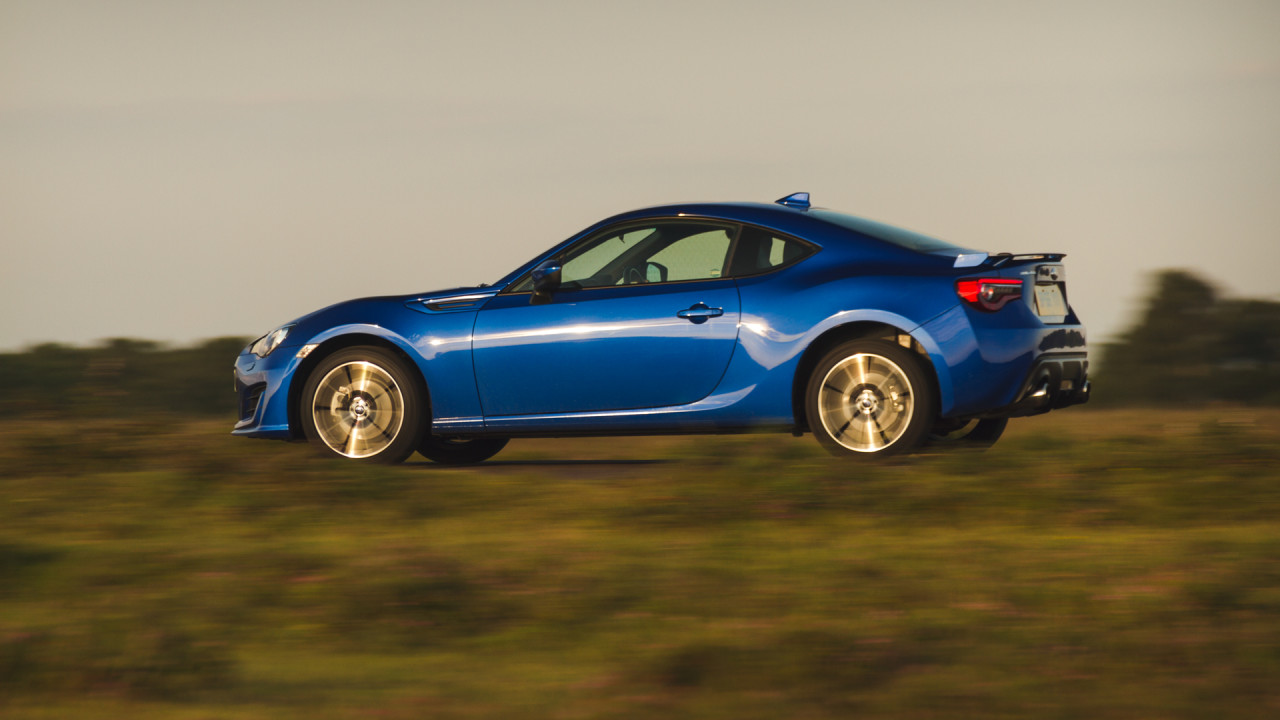 Then there's the BRZ's approachability. The tyres are deliberately skinny to bring the limits down to a more road-friendly level, meaning you can enjoy the RWD balance at much lower speeds. You've got to work a little harder in the dry to get the car to move around (it's not like it has no grip at all), but on damp roads it's just so easy to slide. What's more, the car's traction and stability control systems can be fully on, fully off, or put into a 'Track' mode that allows some slip but will catch you if you push too hard.
Bigger, stickier tyres would totally change the character of the car. Sure, you'd be able to go a little quicker on the road or extract more lap time on a track, but the limit would be so much further away and more intimidating to get to.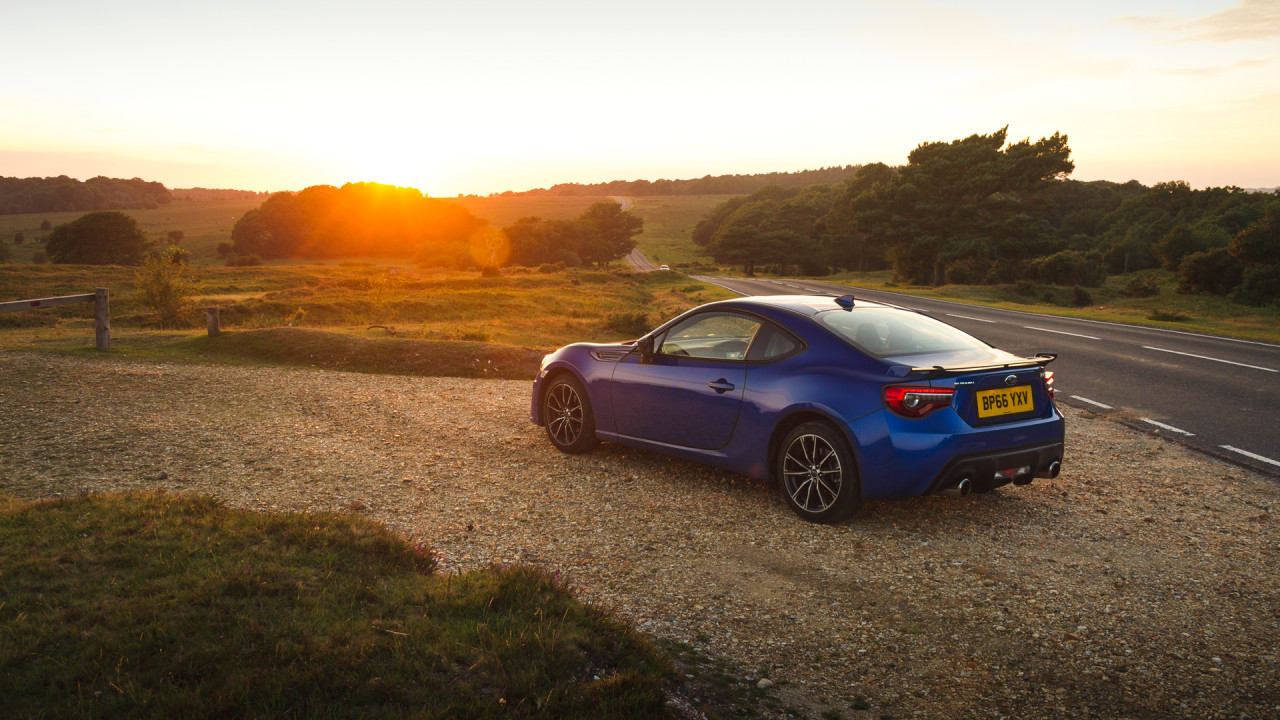 Immediacy is another key attribute. Everything, from the brakes to the steering, the engine to the gearbox, responds to your inputs brilliantly.
The steering is light but brimming with feel; the six-speed manual gearbox is light but has a very short, accurate shift; the brakes aren't very big but they're enough for the BRZ and give real feedback through the brake pedal; the naturally aspirated 2.0 litre boxer engine's lack of torque means you need to rev it up beyond 4,500rpm to really get the most out of it, but it responds to very small inputs.
What's more, the whole platform feels tight around you. There's no movement in the BRZ's body, and while the suspension is firm there's a really lovely suppleness to it as well, making it so much easier to feel what the car is doing and predict what it's about to do.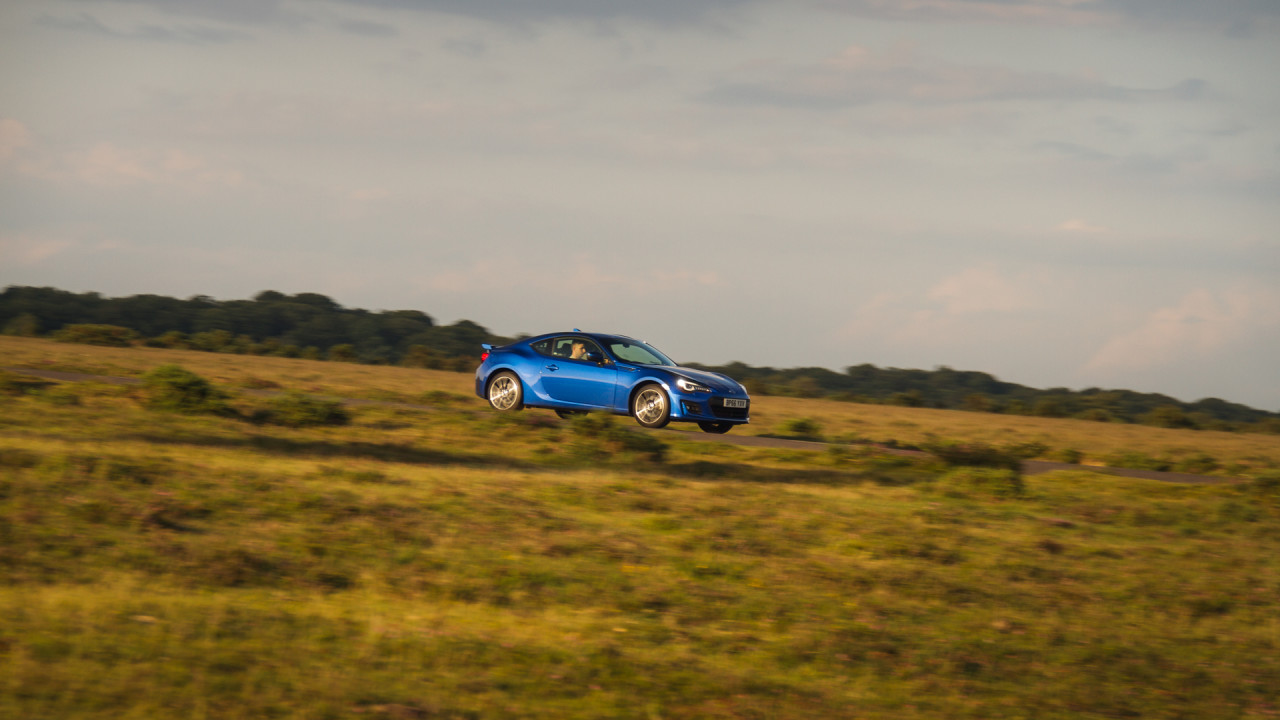 Bad points? Well for some the engine's noise, relatively low power and average performance figures still frustrate: 200bhp, 151lb/ft of torque, a 0-60mph time of 7.6 seconds and a top speed of 140mph. More power and more noise would certainly make it more exciting, but you'd only be able to push it so far before the BRZ's intended character and approachability would be lost.
The interior quality isn't particularly stunning, but it isn't too bad, really. It's no Audi, and the fake carbon fibre trim that's dotted around in places is questionable, but everything works, is laid out logically, and doesn't feel like it'll brake after a few thousand miles.
As for the rear seats? Some might complain that it's impractical to accommodate two adults in the back for any length of time, but having two small rear seats in a car that looks the size of a two-seater is a bonus, not a flaw. If anything, it's fun to know two children and two adults could use the BRZ quite happily.
The Subaru BRZ isn't the fastest or the noisiest car in the world, but it's one of the most enjoyable, entertaining cars on sale today at any price point.
If you love driving, you will enjoy the BRZ.