Frankfurt 2011 Published on September 7th, 2011 | by Seán Ward
0
Jaguar C-X16 – More Pictures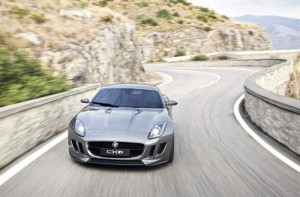 Jaguar has finally released more pictures and more information on its latest sports car, the C-X16.
Showing what Jaguars of the future will look like, the C-X16 is easily one of the best looking cars to come out of 2011, and certainly one of the best looking concepts of recent years.
Although production has not been confirmed, Jaguar fans across the world are crossing their fingers – everyone wants the next production sports Jaguar to look like this.
Similar in styling to the C-X75, revealed last year to celebrate Jaguar's 75th birthday, the 16 has a 3 litre V6 producing 380 bhp and 450 Nm of torque.
But with this being the future of a major car company, the car also showcases hybrid technology; a 'Push to Pass' button on the steering wheel activates the electric motor, boosting power by 94 bhp and torque by 235 Nm.
Other interesting figures? Well, the car has perfect 50-50 weight distribution, as well as an aluminium body and an eight-speed gear box, meaning it can get from 0-60 mph in only 4.4 seconds and on to a top speed of 186 mph.
Click here to read more about the Jaguar C-X16 Frankfurt Concept.
[portfolio_slideshow]