Stories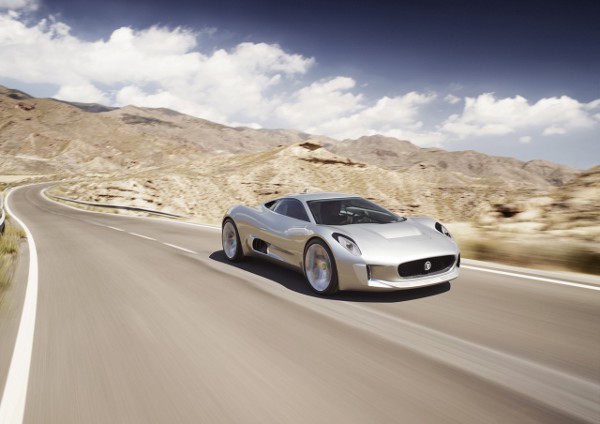 Published on July 25th, 2012 | by James Allen
0
Jaguar C-X75: first tech specs revealed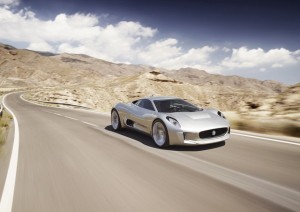 With news stories and speculative columns regarding the upcoming hypercars from Porsche, McLaren and Ferrari, Jaguar's successor to the XJ220 has been cast out of the limelight as of late. So, what better way to re-generate interest in your new flagship than to release all the tech specs to the motoring press?
We all knew that, under the skin (which we haven't actually seen yet, though we're assured the finished product will look similar to the concept), the new Jaguar wouldn't be a low-rent piece of kit, and this latest announcement from Jaguar's PR department doesn't disappoint.
The C-X75 (or whatever it'll be called when the finished version goes into production) boasts quite a few firsts for Jaguar. Not only is it the first road car from the firm to feature a carbon-fibre tub (co-developed by none other than the resurgent Williams F1 team), but it's also the first Jag to come with a seven-speed automated manual gearbox and a four-wheel drive hybrid system which, Jaguar claims, means this exclusive speed machine can go 60km purely on battery power.
But it's the engine that us here at New Motoring are most amazed by. The capacity of it may not be that 'intimidating' for something that would allegedly be a rival to Bugatti Veyrons and Pagani Huayras - it's only a 1.6 four-pot – but because it's got a turbocharger and a supercharger, a very amazing 500bhp has been extracted from it. Oh, and it redlines at 10,000rpm!
Which, when coupled with the currently undisclosed power of the EV systems, should make the C-X75 a hugely quick car. And, as this sound byte (sourced from www.autocar.co.uk) shows, it also sounds the business.
The finished product is still a while off – at time of writing, there aren't even any development mules in existence - so we'll have to wait a while until the production-ready examples are showcased, and the wait will be even longer for the ones that'll be powered by jet turbines. Still, at least this means there's a fair bit of time to save up for one, as Jaguar says it'll retail for somewhere between £700,000 and £900,000.
[portfolio_slideshow]