Stories Published on November 10th, 2011 | by Seán Ward
1
Jaguar Creates 1000 New Jobs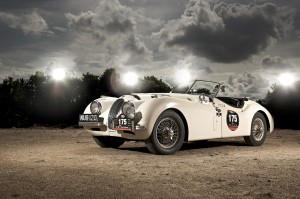 Jaguar Land Rover has announced that it will employ 1000 new recruits at its advanced manufacturing facility in Solihull.
The new jobs come about as a result of a multi billion pound investment in Jaguar Land Rover, and because of Jaguar's ambition to deliver 40 significant product actions over the next five years.
Des Thurlby, HR Director at Jaguar Land Rover said: "This is great news for Solihull. We shall be increasing the plant workforce by more than 25%.
"These jobs are well paid with great benefits. We provide high quality training and development for all our employees and expect to receive many thousands of applications."
The recruitment campaign launches today in both print and radio, and Jaguar has said it is looking for production operators and skilled trades people.