Stories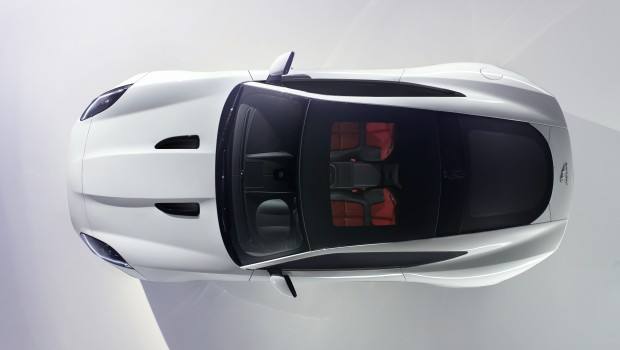 Published on November 8th, 2013 | by Seán Ward
0
Jaguar F-Type Coupe – Official Reveal on 20th November
Jaguar has announced that the F-Type Coupé will be launched in Spring 2014, with its official reveal on the 20th November 2013 at the Los Angeles Auto Show.
Dubbed as "the most dynamically capable, performance-focused, production Jaguar ever," the reveal will begin at 3am UK time (19:00 PST) "at a secret Los Angeles location."
Following on from the standard convertible F-Type, it's expected that the Coupé will have the same engines as the convertible (a 340 bhp 'V6', a 380 bhp 'V6 S', and a 495 bhp 'V8 S'), but a slightly more aggressive suspension set-up.
Ian Callum, the F-Type's designer, and the designer of many an iconic Jaguar over the years, said "to now be on the cusp of what I can assure you will be a drama-filled reveal event in Los Angeles for F-Type Coupé is a very significant moment.
"We've been overwhelmed by the positive reaction to F-Type Convertible, but for me the purity of creating a sports Coupé is a uniquely satisfying process – and I know that both visually and dynamically, F-Type Coupé raises the bar yet again."
If you have the strength to get up at 3am, the F-Type reveal will be streamed live here, before the Jaguar Land Rover press conference in LA at 8pm UK time (10:00 PST).