Paris Motor Show 2012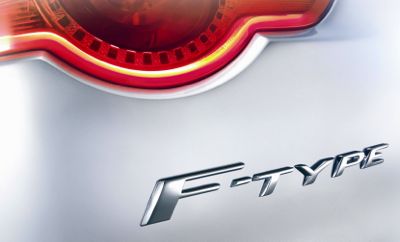 Published on August 11th, 2012 | by James Allen
0
Jaguar to unveil F-Type at September's Paris Motor Show
It looks like the world's car enthusiasts now have an idea as to what will be the star at this September's Paris Motor Show, as Jaguar has just announced it will unveil the production ready F-Type in 'Roadster' form there.
Even though it won't go on sale for until 2013, and there's still a few things left to do before the new sports car is ready to go on sale, Jaguar will be unveiling the F-Type in the aesthetic form it'll be in when it arrives in showrooms.
Jaguar has also announced a few new details regarding the tech spec of the firm's rival to the mid and rear-engined likes of Porsche, with a majority of the stats regarding the F-Type's drivetrain.
For instance, three engines wi
ll be available: two variants of the all-new supercharged 3. V6, packing a punch of either 335 or 375hp, and the firm's 5.0 V8, which will allegedly be able to send the F-Type Roadster to a top speed of 180mph.
All cars will also, no matter what the engine, come equipped with an eight-speed automatic with a manual paddleshift override and stop/start technology.
If we're honest, we're quite surprised that a production-ready version will be unveiled at Paris in just under two month's time. After all, there's still a wee bit of development work to do before the car is ready to go on sale, though official sources from Jaguar say it's just a few tweaks here and there that need to be done.
Needless to say, we're rather looking forward to seeing the F-Type in all its glory at Paris on the 27th of September.