Stories Published on January 20th, 2012 | by Seán Ward
0
Jeep Sales Rise by 60%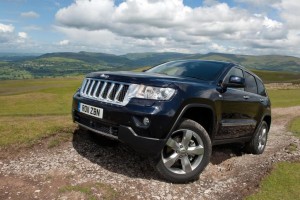 Figures released this week suggest that Jeep sales rose by over 60% in 2011 over 2010, a significant turning point for Jeep in Europe.
The 61.8% increase came in a year when the overall car industry in Europe shrank by 1.4%, according to numbers released by the European Automobile Manufacturers' Association (ACEA).
Sales rose by 18% in the UK, 21.2% in Spain, 71.7% in France and 117.6% in Italy.
But by far the largest increase in sales for Jeep was seen in Germany with an increase of 124%.
Mike Manley, President and CEO of Jeep, said: "The increase in Jeep sales in Europe is evidence that Chrysler Group's integration with the Fiat Group is clearly working.
"Much of the Jeep brand's success in Europe can be attributed to a strengthened dealer network, as well as a rollout of new Jeep models for the European market – including the incorporation of Fiat's fuel- and emissions-saving MultiJet II technology on the new 3.0-litre CRD engine that powers the Grand Cherokee."
Sales increased in America, too, by 44%, and globally by 41%.