Formula One Published on July 10th, 2011 | by Seán Ward
2
Jenson Button out of the 2011 British Grand Prix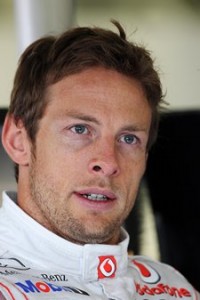 Jenson Button has been forced to retire from the 2011 British Grand Prix at Silverstone after a failed pit stop.
Although running well, a rushed pit stop allowed him to leave the pit before the front right wheel to be secured properly.
As he left the McLaren garage, the wheel nut rolled across the pit, and Jenson quickly realised the wheel was coming off, and stopped before the end of the pit lane.
Understandably, he's so far refused to comment.