Stories Published on September 6th, 2011 | by Seán Ward
2
Jeremy Clarkson and Richard Hammond Dancing? No…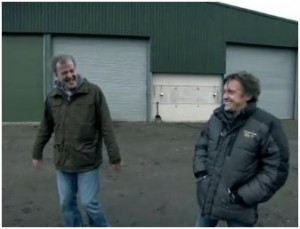 Motoring news is nothing without a bit of entertainment, or at least, one Top Gear fan certainly thinks so.
A video posted on YouTube by SU83FIN shows Jeremy and Richard dancing to some rather odd music.
And no, it isn't a real dance, just some very clever editing.
So good in fact, that we had to show it to you. But don't dwell on it, because thinking about any one of the Top Gear trio dancing will almost certainly give you nightmares.