Stories Published on April 4th, 2012 | by Seán Ward
0
Jeremy Clarkson on Twitter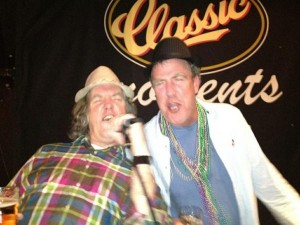 Jeremy Clarkson, perhaps the best known car journalist in the world, has finally done the decent thing and got himself on Twitter.
Yes, ten years after Top Gear re-launched in its current format, the tall, curly haired third of the TG team has done what many believed he would never do.
And so far, things are going well; since joining on the 17th of March, jcrclarksonesq has collected 101,184 fans, 20,000 of which followed today.
Of course, you can still be sceptical, but when phone images from behind the TG scenes, and personal pictures of Clarkson are actually being posted, you can't help but be happy that he's finally online.
Greetings Mr. Clarkson, glad to see you here!
[portfolio_slideshow]