Stories Published on June 19th, 2012 | by Seán Ward
0
Kahn Casino Royale DBS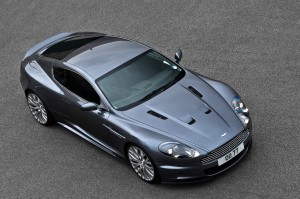 A Kahn Design has turned its attention to the Aston Martin DBS but this time with James Bond in mind, creating the Casino Royale DBS.
Kahn already sells the Kahn BDS White, but the Casino Royale is said to be even more distinct, with its lowered suspension, matte black front splitter and rear diffuser, red brake calipers, tinted windows, and a matte grey twin exhaust system.
And of course, the car has the same 6.0 litre V12 engine, although unlike the James Bond car (the Bond references are everywhere, most notably on the number plate) the Kahn car is a six-speed semi-automatic – Bond had a manual.
The best bit is where Kahn explains how you can customise the car: "Afzal Kahn could, for example, design for you a vehicle with an exterior the colour of your jeans and an interior with seats akin to the shade of, let's say, a grey t-shirt. Customers could also change the colour of the clock, in fact, we can transform the interior of any vehicle into an executive stateroom."
Diamond cut Kahn 21" RSX-F wheels are included as standard, but customers can opt for 9 x 20 smoked black wheels.
The car in the pictures, oddly, is priced lower than most DBS, at £93,875.
[portfolio_slideshow]