Published on December 2nd, 2016 | by Seán Ward
Kia Is About To Unleash It's First Super-Saloon
As Kia's reputation gets stronger and the cars get better, it's a good time for the company to make something exciting… How about a 400bhp, RWD saloon?
Kia released a video yesterday title 'The Curve Ahead', the first teaser of a new performance saloon car that will be unveiled at the Detroit Motor Show in January. The video shows very little of the car itself, and the music makes it impossible to work out what sort of engine or gearbox might be used, but it is filmed entirely at the Nurburgring. Kia is taking this car very seriously.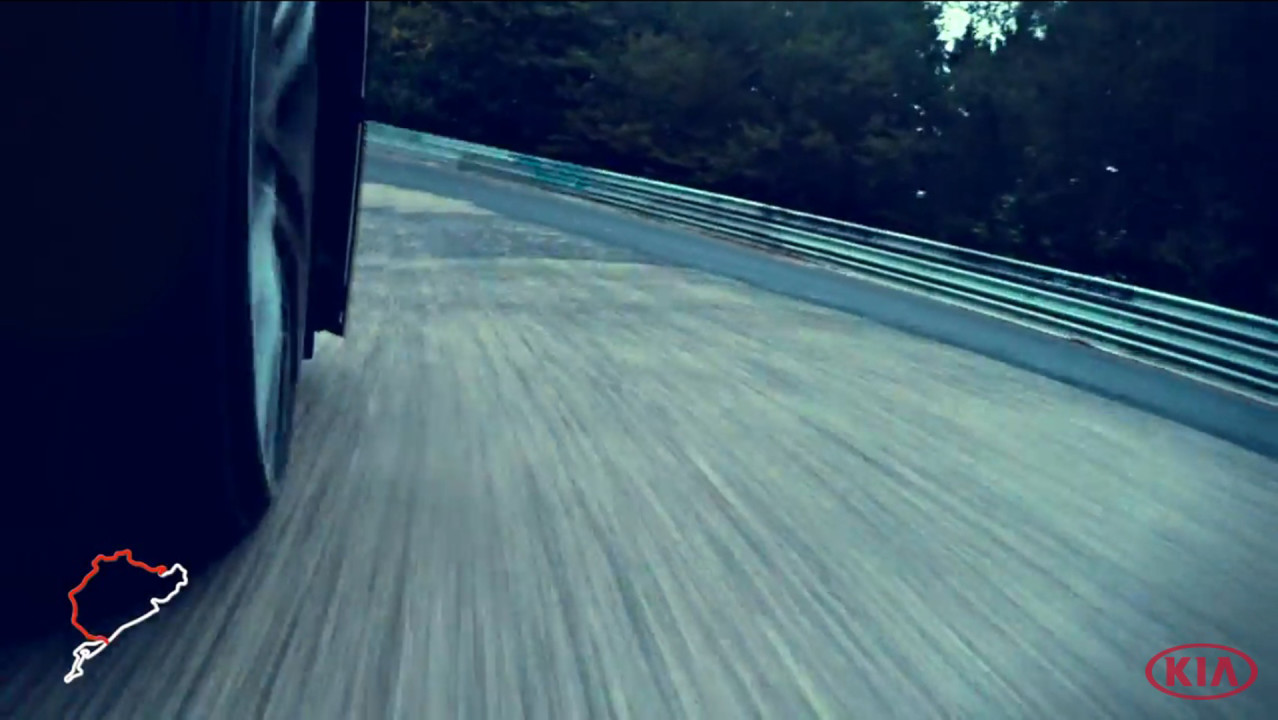 Kia is giving nothing away, but promises the car has the "potential to clip every apex, and consume every straight," and "to take on each twist and turn with agility, speed and progressive design," all "with a new paradigm of performance". Sounds dramatic, doesn't it?
The only fast saloon concept we've seen from Kia was the Kia GT Concept. That had a 400bhp 3.3 litre turbocharged V6 with suicide doors and a rear-wheel drive layout. At the time, Kia's design chief Pete Schreyer said "It would be a dream to put this into production – it's exactly the kind of car Kia should be making." Well we certainly hope that's what you've done.