Stories Published on February 28th, 2011 | by Seán Ward
0
Koenigsegg Agera R to Debut at Geneva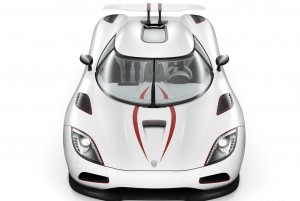 A new Koenigsegg is set to be launched at this year's Geneva Motor Show.
The Agera R will be the next step up from the already very impressive Agera.
The R will feature the same 5 litre twin-turbocharged V8 as the standard Agera, but power has been boosted by 205 bhp to 1,115 bhp.
The R will feature a number of mechanical and cosmetic changes to differentiate itself from the normal car, the most noteworthy of which is the Vortex Generating Rims, which give the whole car even more down force than just the Sweden-sized spoiler.
The show, starting on Tuesday, will play host to nearly every manufacturer in the world.
[portfolio_slideshow]