Stories Published on February 13th, 2011 | by Seán Ward
0
Lamborghini Estoque 4-Door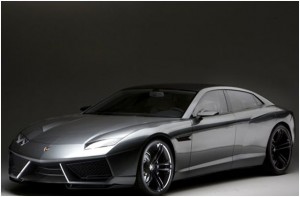 Lamborghini will almost certainly be adding a four-door car to their current range.
The decision comes to counter other luxury manufacturers, such as Aston Martin and Porsche, entering the four-door market.
Although the Estoque was the car shown at the 2008 Paris motor show, whether or not the car created will look exactly like this is unknown.
Lamborghini Chairman Stephan Winkelmann said that "a third model would fit Lamborghini very well", and "a four-door car would be a very feasible approach".
Lamborghini is being cautious, however, because although luxury four-door sports cars are very popular at the moment, the trend may not continue.
Winkleman continued: "the Estoque would have to provide a significant leap in sales in order to be financially viable.
Published on 18th August 2010 at www.motoringpress.wordpress.com.
.
.
[portfolio_slideshow]