Motor Shows Published on September 25th, 2012 | by James Allen
0
Lamborghini to unveil new Gallardo model at Paris Motor Show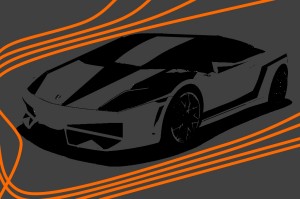 Lamborghini isn't known for frequent high-profile car launches, so when a teaser promotional film of a new 'Raging Bull' emerges, the motoring press does get a bit excited about it. Especially as this new short film seems to preview a new Gallardo model.
Being a teaser reel, there's very little to comment about the video itself, with the only noteworthy and obvious detail being a possible new design for the 'Gallardo' badge.
Which, in itself, does bring up some intriguing possibilities as to what this new Lambo could be. Going on past experience, there's all the likelihood of it being a limited edition model in a similar vein to the Bicolore and Super Trofeo Stradale versions.Other motoring news agencies, though, are speculating it could also be a concept car that previews the replacement for the nine year old Gallardo, or perhaps even the surprise unveiling of a production ready version of the 'Baby Bull's' successor.
However, considering Lamborghini announced in August this year that there'd be at least one more Gallardo special edition before the current car is phased out, this seems unlikely.
Of course, we'll only know for certain when all is revealed at the Paris Motor Show, so be sure to check back at our news page in the next few days.