Stories Published on October 11th, 2012 | by James Allen
0
Lamborghini working on Aventador Roadster; considering more practical 'GT' model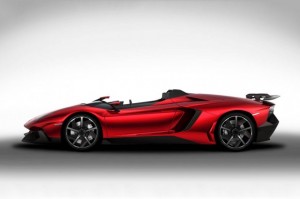 Lamborghini is set on expanding its rather restricted current line-up, and that means the Aventador range is set to grow in size. In fact, if the rumours are true, there could be a trio of Aventador models to choose from in the near future.
According to a report by CAR Magazine, Lamborghini is to unveil the upcoming Aventador Roadster sometime in 'autumn 2012′ (the car in the picture above is the one-off Aventador J, which previews what the Roadster may end up looking like), with the production car set to go on sale next year for, we assume, noticeably more money than the fixed-head car (if the Murcielago is anything to go by, expect it to be worth between £275,000 tp £300,000)
However, unlike the Murcielago Roadster, which had a fiddly fabric mechanism, the Aventador Roadster is tipped to become the first ever Lamborghini to feature a folding metal roof, in a similar vein to what you see on the convertible versions of the Ferrari 458 and McLaren MP4-12C.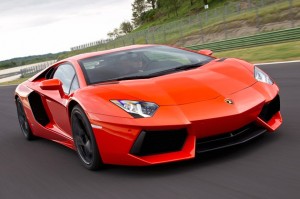 Another model that's allegedly being consider is a more practical and more comfort orientated model, dubbed so far as the 'Aventador GT'.
Details are scarce at the moment – we're not even sure if the project has been given the green light yet, or if the project will progress any further beyond the boardroom pitch stages – but it's suggested that the 'GT' will have a longer wheelbase to accommodate an extra row of seats.
This would, though, require a redesign of the chassis, the scissor doors (if they'll be retained), the overall styling and even, should the feature be carried over from the two-seater Aventador, necessitate an all-new carbon-fibre tub just for this car.
Still, if the Lamborghini board approve of the 'GT', we may end up seeing it as a concept car sometime soon and, if the preview mock-up is well received by the public and the press, perhaps even a road-going version in the not too-distant future.
 This post is sponsored by Thomson Local.