Stories Published on April 14th, 2011 | by Marc da Motta
0
Lexus LF-Gh Revealed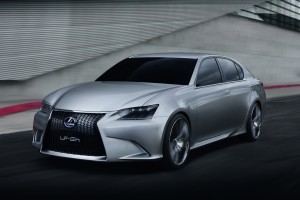 Lexus has revealed its new hybrid concept car, the LF-Gh, in full, ahead of its debut at the New York Motor Show.
The LF-Gh's styling gives a little bit away as to how the next generation GS is going to look, but it also represents a new styling direction for the manufacturer.
The detail of the front will probably be toned down a bit when it comes to production models, but the LF-Gh has a definite aggressive look to it.
The concept car isn't bringing anything new to the table in terms of its hybrid underpinnings, so it would seem that the LF-Gh is mostly an exercise in design.
[portfolio_slideshow]