Stories Published on December 23rd, 2011 | by Seán Ward
0
M3 Gymkhana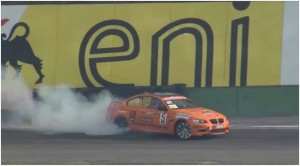 Gymkhana, a motor sport made famous by Ken Block in his 600 bhp Ford Fiesta, is normally done in cars with four-wheel drive.
Four-wheel drive, however, is obviously not the best way to do it, as these two M3 drivers prove.
Both M3s have Akrapovic sports exhausts, making them much noisier than the usual M3s, and more than 500 bhp each.
Enjoy the video – it's like watching the Red Arrow's commute to work.



[portfolio_slideshow]