Stories Published on June 9th, 2012 | by Seán Ward
0
Man Loses Temper at Revving Lamborghini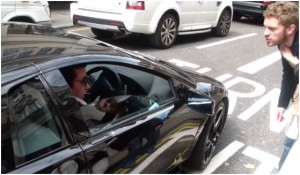 This isn't a big news story, but it's worth a mention as it will seem very odd to anyone who likes cars that someone would shout at the owner of a revving Lamborghini.
The owner simply said it was a quick rev for the camera, but this didn't wash with the pedestrian, whose third word in the video is one that wouldn't appear on TV until after 9pm.
Just watch, and wonder what life would be like if you hated cars with a passion.