Stories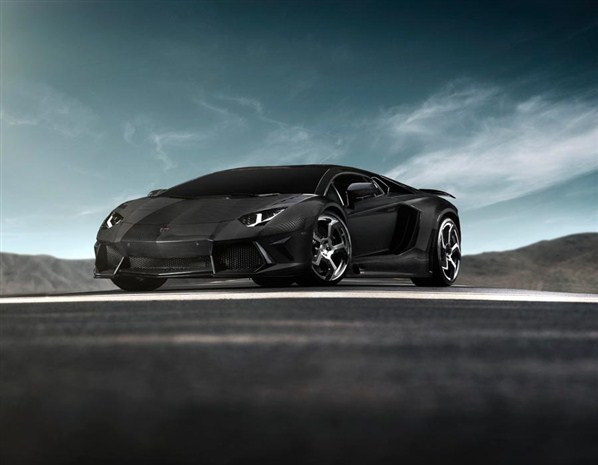 Published on July 19th, 2012 | by James Allen
0
Mansory unleashes the über-exclusive Carbonado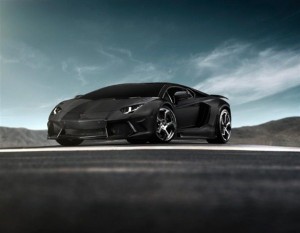 The Lamborghini Aventador has been on sale for quite a few months now, so it was only a matter of time before the tuners got their mitts on an example of Sant' Agata's finest. The Swiss-based company Mansory has been one of the first to fiddle with the Lambo, and the finished result being this: the rather striking Carbonado.
Though it's named after a naturally occurring type of black diamond, most of the Carbonado's bodywork has actually been given the carbon-fibre treatment. Mansory has removed most of the donor car's metal skin, and replaced it with its own bespoke CFP panels, which make it 40mm and 50mm wider at the front and rear respectively than the stock Aventador.
However, this being Mansory, there are a few aerodynamic and aesthetic tweaks – a spoiler and diffuser have been added at the back, along with brake cooling ducts that resemble the rear lamps and new, larger forged-alloy wheels with – yep, you guessed it – carbon inlays.
The Carbonado'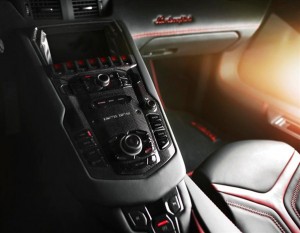 s also had the composite treatment on the inside – bits of trim such as the centre console, the steering wheel and even the binnacle for the TFT display are made of the stuff. It's not all carbon-clad in here, though, as Mansory states the pedals have been replaced with all-aluminium 'anti-slip' units, whilst the leather is now of a special 'premium and hard wearing' variety.
But don't go thinking this is purely just an aesthetic upgrade, as the engineers at Mansory have been busy making the Carbonado even faster than the machine on which it's based. Thanks to an ECU remap and a new sports exhaust system, the 6.5 V12′s power is now up from 691bhp to 743bhp. This brings the 0-60 sprint down from the stock Aventador by a tenth to 2.7 seconds, whilst the top speed is now officially pegged at 220mph.
Mansory hasn't announced any prices for the Carbonado, but given it is a limited edition Mansory - only six will ever be made – with loads of premium gubbins lashed onto it, expect it to cost quite a bit more than the £250,000 you'd have to fork out for a 'normal' Lamborghini Aventador.
[portfolio_slideshow]