Acura History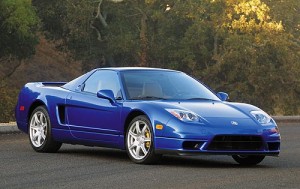 Acura was started in 1986 as the luxury arm of Honda.
The first cars to be produced under the name were the Executive Class Legend and the Compact Class Integra, both of which were family cars that offered a little more luxury than other cars on sale, both by Honda and other manufacturers, in 1986.
In 1991, however, Acura launched the NSX – essentially, this was just a rebrand for certain parts of the world, but for the Acura name it gave a huge boost of confidence.
Sales were good, as was the NSX; so good in fact that the NSX is regarded as something of a motoring legend, although sales suffered further into the 90's. Production came to a halt in 2005, but the Acura name has remained, not on sports cars, but on family cars TL, Acura's version of the Honda Accord.
Acura has had success in racing, both with modified versions of the NSX, and purpose built race cars like the ARX-01a.