Brabus History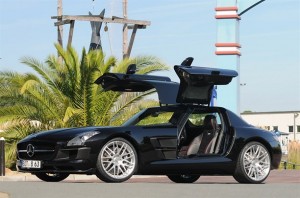 Brabus is a tuning company which specialises in the modification of Mercedes', Smarts and Maybachs.
It was founded in 1997 in Bottrop, Germany, by a Doctor of Engineering, Professor Bodo Buschmann.
He envisaged a company which would take already very quick and luxurious performance vehicles and make them even faster and even more luxurious. But he also stated that small cars should be treated in the same way, something which was later proved hen Brabus turned to modifying Smart Cars.
Brabus can modify from stock over 14 Mercedes, Smart and Maybach models, or alternatively, car owners can contact Brabus to discuss their particular needs.
Brabus' most recent creations, the CL800 and the SLS Brabus, have been highly modified with the aim of making them faster than any other car in their class. The CL800 is one of the fastest four door saloons in the world, capable of 217 mph and of getting from 0-60 mph in 3.9 seconds, and the SLS Brabus has a top speed of over 220 mph and a 0-60 time of 3 seconds.