Bugatti History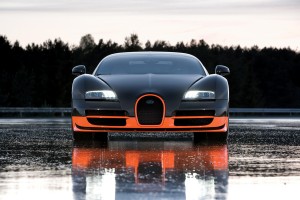 Bugatti was founded by Ettore Bugatti in 1909, although Ettore had already been building motorbikes, and had built his first car in 1901.
The factory which opened in 1909 was based in Molsheim, Germany, which later became part of France.
Bugatti's first production car, the Type 10, was lighter, faster, more fuel efficient and had better handling and design than its rivals.
Of the 8000 cars produced in Molsheim, only 2000 have survived, which are now mostly in the hands of private collectors and museums.
Ettore Bugatti died in 1947, and as a result, the company struggled to make cars that adhered to Bugatti's strict design rules. As a result, Bugatti hit financial problems in the 1950's, and although it had a good racing history from the 1920's, when Bugatti won in various Grand Prix and the Targa Florio, the brand was fading fast, and was bought in 1963 by Hispano-Suiza, an aerospace part manufacturer.
Bugatti was resurrected as a car maker in 1987 in a factory in Capogalliano, Italy, near to where the Ferrari factory was based in Maranello.
The first new Bugatti was the EB110, and was unveiled in September 1991. It had a 3.5 litre quad-turbo V12 and four wheel drive, and was capable of 0-60 mph in 3.5 seconds. The top speed was 213 mph, a truly astounding figure for the time.
Although concepts were shown throughout the 90's, Bugatti was still struggling, and was bought by VW in 1998.
From then on, the tides turned. The 'Veyron' was unveiled in 2004, said to be the fastest production car in the world.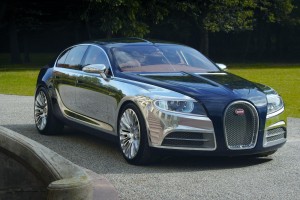 After testing, it was confirmed the top speed was in fact a world record: 253 mph. The 0-60 mph time was something very special too, taking just 2.9 seconds.
Since then, Bugatti has continued to grow, thanks mostly to the Veyron, but also the Veyron Grand Sport (the convertible Veyron) and the Veyron Super Sports, which has upped the ante somewhat, and is capable of 270 mph.
A Veyron successor may be built in the next decade, but for now Bugatti fans are looking forward to the Galibier, a four door Bugatti, although its production has yet to be confirmed.