Caterham History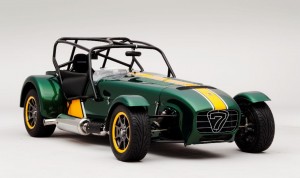 Caterham was set up at in 1951 by Graham Nearn, who initially used the name to sell on Colin Chapman's Lotus 7's, light weight cars designed for the enthusiast.
Despite Lotus growth, Chapman decided to sell the design of the Lotus 7 on to Nearn, who gladly arranged a deal by the start of 1973.
From then on, Caterham built the car, keeping to Chapman's ideology that gave the cars such a great reputation when they first came out: low weight is everything.
The vast majority of Caterham 7's weigh less than 500 kg, almost a third of the weight of a normal family car, although more extreme versions of the 7, like the R500, can weigh even less thanks to carbon fibre body parts rather than just aluminium.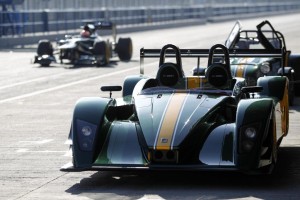 In April 2011, Team Lotus' F1 boss Tony Fernandes made a move to buy the Caterham name and its production facilities, a deal which succeeded and changed the Lotus Cars F1 team name to Caterham F1.
As well as the 7, Caterham produces the SP/300 R, a track only car with 300 bhp and a top speed of 180 mph.