Ferrari 599XX (2010)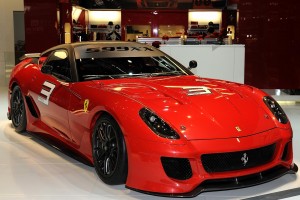 The Ferrari 599XX was put into production in very limited numbers in 2010, designed as a very extreme, track version of Ferrari's popular 599 GTB Fiorano.
Although it has the same V12 engine as the GTB, it produces over 100 bhp more with 720 bhp at 9000 rpm. Torque was also massively increased over the GTB, with the XX capable 479 lb/ft.
Using a high performance F1 gear box, gear changes can be made in as little as 60 ms, helping the car to achieve its 0-62 (100 kph) time of 3 seconds, and a top speed of over 215 mph (346 kph).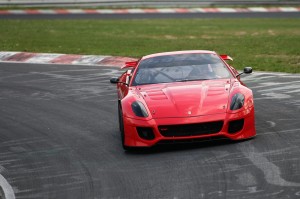 A new racing carbon ceramic braking system provides shorter braking distances, helped by massive weight reductions.