Ford History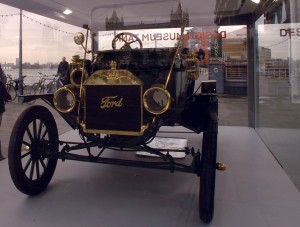 Ford was started by Henry Ford on June 16th 1903, with a $28,000 investment from twelve previous business partners of Henry.
Childe Harold Wills created the Ford 'Blue Oval' for the company, with the intention of using them on business card. However, Henry Ford liked the logo so much that he decided to use it on every car Ford made.
Based in Detroit, Michigan, a few cars were built in small numbers, all of which had the 'Blue Oval', including the Model S and the Model K, but business really took off in 1909, when Henry Ford introduced the Ford Model T, what is undoubtedly one of the most popular cars in history.
Between 1909 and 1910, 18,000 cars were built, and once the cars gained more and more publicity and their popularity increased further, sales went up to 69,762 in 1911, and 170,211.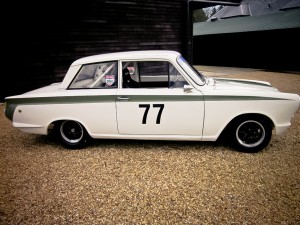 Growth continued far beyond anything Henry Ford had first envisaged, with sales of the Model T reaching over 1,000,000 per year in 1920.
Business dropped at the time of World War One, and business dropped further as General Motors and Chrysler continued to expand, but sales went on the rise again by 1920, especially after Ford replaced the Model T with the Model A in 1927. Over 15 million Model Ts had been produced since its introduction.
Ford's sales rapidly expanded after 1922, when Ford decided to venture into the luxury car market with the acquisition of Lincoln Motor Company.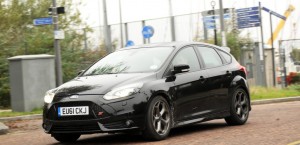 Drops in production in the Great Depression and World War Two did little to prevent Fords expansion, and as the 20th century progresses, so did Ford's sales; In 1999, including Ford's other brands, over 7,220,000 cars were sold.
Ford's expansion has slowed, thanks mainly to Middle Eastern imports, but the Ford brand is still a popular brand, with the 2012 Ford Focus ST due to appear in the film The Sweeney.