Infiniti FX Series (2003)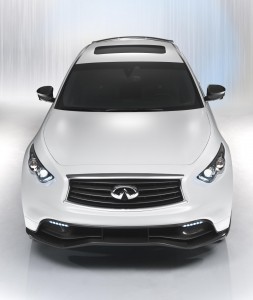 The Infiniti FX is a sporty midsize SUV that has had two generations of success since its launch in 2003. Perhaps not what mums would choose for a carpool car (unless they live in the Burj Hotel in Dubai!), the FX models sit in a class of their own (somewhere between sports cars and luxury sedans) due in part to what reviewers describe as their "outrageous and curvaceous" style.
The FX is available in two models, the FX35 and FX50, denoting their respecting engines: the 3.5-litre (303-horsepower) and 5.0-litre (390-horsepower) respectively. Each is equipped with seven-speed automatic with manual shift control transmission, and rear-wheel drive is standard with optional AWD upgrade in the entry-level model, while the FX50 is only offered in AWD.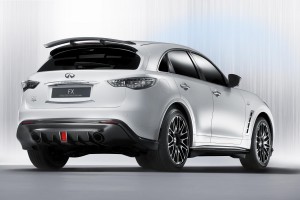 Packed with luxury features, these SUVs are fantastically cool, although perhaps not for everyone. Automatic xenon lights, sunroofs, leather interiors, Bose surround sound, heated and cooled front seats, parking sensors and multi-camera parking assist gives an impression of high-class and style that's not to everyone's taste, but it's definitely in the Infiniti roster. Reviewers agree, one of its best features is carlike handling, even around corners, and braking is smooth, while steering is direct and highway noiseless and nimble.