Infiniti G Series (2003)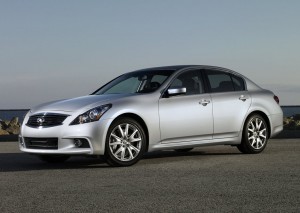 Dubbed "entry-level executive" cars, the Infiniti G series coupes, sedans and convertibles are prime luxury sport cars that are great alternative choices to the more dedicated, and less practical, sport cars. Offering better interior comfort, drivability (via less emphasis on power) but with few sacrifices in terms of ride quality, the G series has sold well throughout its four model generations (the hard-top convertible or G37 was introduced in the fourth generation model years).
The luxury segment is nothing if not crowded, forcing Infiniti up against established German, Swiss and French competitors, who rely on many more years of production and consumer loyalty. Following four years of the G25 and G35 models, Infiniti ramped up their appeal by adding tech features to their line-up without tipping costs over the deep end.
The G37 convertible has a retractable hardtop design, quiet ride quality and the same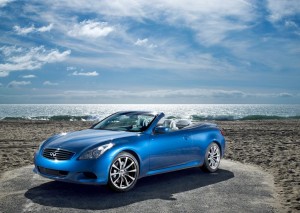 interior comfort as the coupe, while it's able to offer excellent speed that's necessary for the kind of exhilaration drivers are looking for in a convertible. Although slightly heavier than the coupe, it's kept the same high standards of performance and value that made the Infiniti G a niche in the entry-level -luxury class.